Balancing Business and Life


with Fred Alvisi
of VIP DJ Entertainment


a Bent On Better session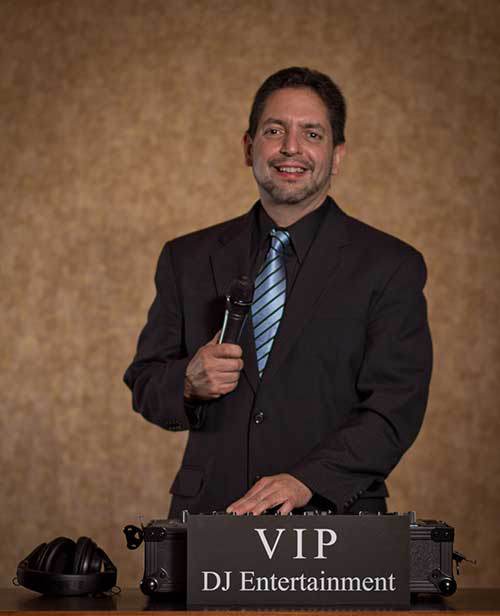 ---

"We sell excitement, that's what we do."

-Fred Alvisi

---
In episode 022 of the Bent On Better podcast, where better means becoming the best you in health, fitness, and overall wellness, our guest is Fred Alvisi of VIP DJ Entertainment and we talk about balancing business and life.
Fred is the founder, owner, and operator at VIP DJ Entertainment, a DJ entertainment company serving the Greater Philadelphia and South Jersey area. With 13 DJs in his staff and five consecutive years of winning The Knot Best of Weddings, Fred does not take anything in his business lightly.  He calls himself an "A,B,C,D kind of guy.  Everything has to lay out in a certain way."  But not only does he have a great company and great service, Fred also pays close attention to fitness and nutrition and understands the power of living a healthy lifestyle.
Fred is truly Bent On Better.
---
Some take-away points we discuss in this episode:
1. Be proud of your accomplishments, but not too proud. There is always more that can be done
2. Make sure you've very smart about what you decide to do with your business
a. Make sure you're following the rules
b.  Figure out who you are, what you are, and build around that
c. Once you have a brand, build the business around the brand
3. Don't envy others, be proud of others and learn from them
4. Eating too much of the wrong things at the wrong times will lead to poor health.  "If you don't have your health, you don't have anything."
Fred's final thought, Invest in yourself and be positive to do the right things.
---
Resources mentioned on the show:
 10 Leaders and the Surprising Ways They Stay Productive
Regular Exercise Changes The Brain to Improve Memory, Thinking Skills

---
VIP DJ Entertainment | VIP DJ Entertainment on Facebook
---
Thanks for joining me again this week, I'm glad you decided to come back. Have some feedback you'd like to share? Interested in a topic we covered in this session? Leave a comment in the section below.  
If you enjoyed this episode, please share it using the social media buttons you see at the bottom of the post (or just copy and paste the link wherever you want to share it, that would work too!).
Also, please leave an honest review for the Bent On Better podcast on iTunes! Ratings and reviews are super helpful and extremely appreciated. They do matter and I read every single one…and to be honest, they help make all of this worth it.
If you have any questions you'd like addressed personally, feel free to email me at Matt@BentOnBetter.com.
Lastly, don't forget to subscribe to the show on iTunes to get automatic updates, available for both iOS and Android on Stitcher! 
Huge thanks to my guest, DJ Fred Alvisi of VIP DJ Entertainment, for joining me this week for another great episode. I'm excited for the next one. But until next time, remember, even though you may be content with your current situation, there is always room to be better.  Now it's time to become the best you.
---