Don't just take it from us, let our
Bent On Better

family do the talking!
Louise S.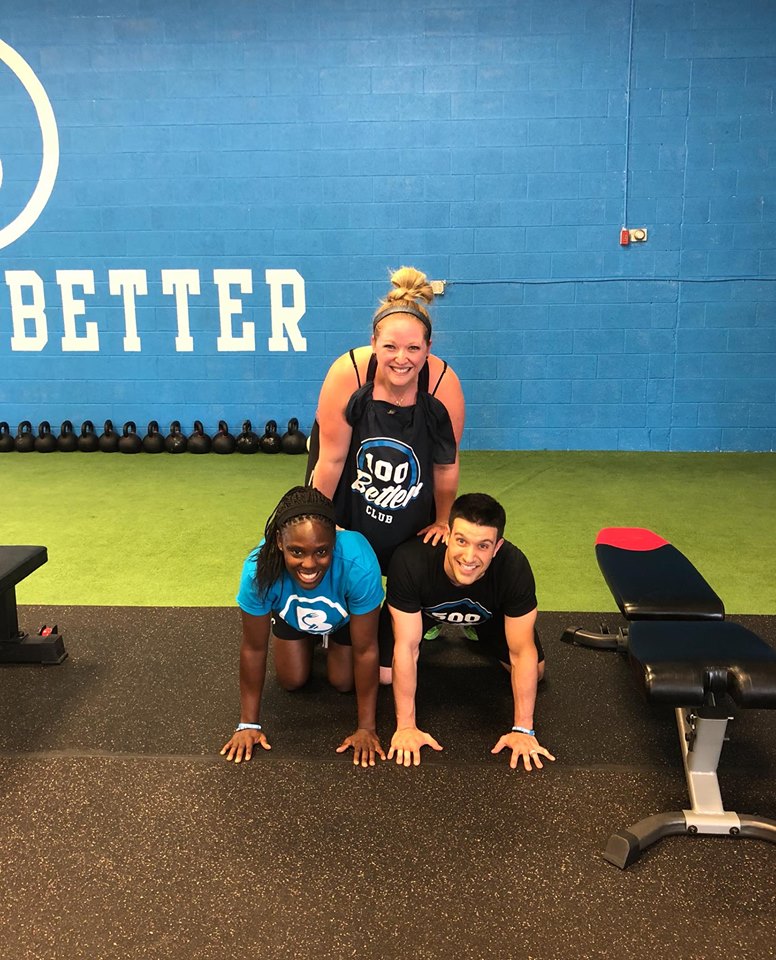 The hardest part for me was searching for gyms near me and starting at Bent on Better.  The first night I was supposed to join, a class was snowed out and I tried to think of an excuse to get out of the next day because I was so nervous.  I didn't know anyone, was intimidated to exercise in front of a group, didn't think I would be able to keep up through an entire class, and worried I would hurt my chest (scar tissue and cut/moved pectoral muscles from heart and thoracic surgeries).  Recently, I realized I don't even think about my chest or sternum anymore, I just do whatever the workout is and try to increase my weight from before.  It feels so good to move up to heavier weights and feel when a weight gets too light.
It feels awesome to finish a hard workout and realize I pushed through and didn't have to stop.
It's awesome to look forward to going to the gym and be challenged to do better than the class before instead of dreading exercise.  I love being sore and know I worked my butt off.  I also love feeling the support of everyone instead of worrying about looking ridiculous because I barely knew anything about fitness.  Of all of the gyms near me, this is the best!! 
Getting started at Bent On Better is simple and easy!
Just click on the blue button below and complete the form. We'll contact you within 24 hours!