Expand Your View 
with Bob Cirino



a Bent On Better series
Episode 005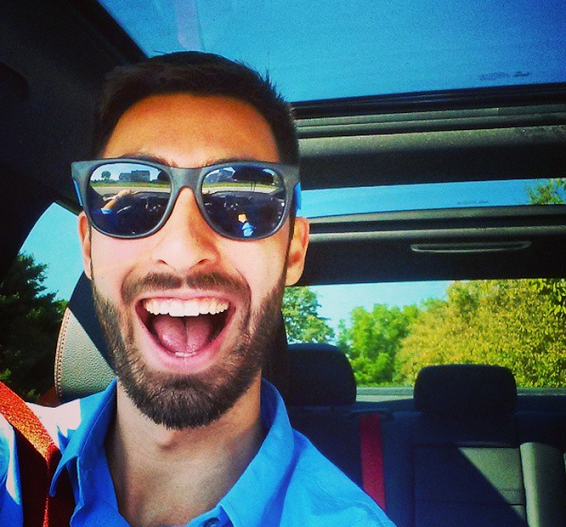 ---

"I want to stand as close to the edge as I can without going over. Out on the edge you see all kinds of things you can't see from the center."
– Kurt Vonnegut

---
In episode 005 of the Bent On Better podcast, where better means becoming the best you in health, fitness, and overall wellness, my guest is Bob Cirino (A.K.A. Biochar Bob).  We discuss how you can expand your view on life.
Bob is an impact entrepreneur who focuses on using business to catalyze change. His projects range from sustainable agriculture, to financial market trading, to mobile app development.
The Biochar Company, one of his businesses, is one of eleven finalists in Richard Branson's $25,000,000 Virgin Earth Challenge—they make soil products for farmers and gardeners that reduce fertilizer and water needs while increasing yield all the while reversing climate-change.
Additionally, he has signed with Outlier Audio and will be launching personally branded audio recordings and eBooks in the coming weeks.
 Bob is truly Bent on Better.
---
Some take-away points we discuss in this episode:
1. Sink you teeth into whatever you're doing in that moment.
2. Whatever gives you life, you can give life to other people.
3. Decide who you want to be and be it.
Bob's final thought, "find the thing that fills you with life and do that thing."
---
Bob with Outlier Audio | Bob on YouTube | Bob on Facebook
---
Thanks for joining me again this week, I'm glad you decided to come back. Have some feedback you'd like to share? Interested in a topic we covered in this session? Leave a comment in the section below.  
If you enjoyed this episode, please share it using the social media buttons you see at the bottom of the post (or just copy and paste the link wherever you want to share it, that would work too!).
Also, please leave an honest review for the Bent On Better podcast on iTunes! Ratings and reviews are super helpful and extremely appreciated. They do matter and I read every single one…and to be honest, they help make all of this worth it.
If you have any questions you'd like addressed personally, feel free to email me at Matt@BentOnBetter.com.
Lastly, don't forget to subscribe to the show on iTunes to get automatic updates, available for both iOS and Android on Stitcher! 
[smart_track_player url="http://traffic.libsyn.com/bentonbetter/05_005__BentOnBetter.mp3″ title="Expand Your View with Bob Cirino" artist="Bent On Better" image="https://www.bentonbetter.com/wp-content/uploads/2015/06/HEALTHFITNESS.png" social="true" social_twitter="true" social_facebook="true" social_gplus="true" social_linkedin="true" social_pinterest="true" ]
---
---
Huge thanks to my guest, Bob Cirino (A.K.A. Biochar Bob), for joining me this week for another great episode. I'm excited for the next one. But until next time, remember, even though you may be content with your current situation, there is always room to be better.  Now it's time to become the best you.