We're joined by Nick's old schoolmate, Eryn; a yoga teacher, a former multi-season athlete, a "certified" vegan, and now a member of Bent On Better. Join us as she recounts how she transitioned from having a fast-paced work life in Atlanta to handling her desk job back in Pennsylvania while in the middle of the pandemic. What were the things she's done to keep herself moving? And how was Eryn able to find a community within the Bent On Better gym? All these and more will be answered in this Better Fitness Proof Podcast episode!
Before Bent On Better
Eryn has always been an active person. She was a multi-season athlete and just loved being part of a team. She played volleyball in the fall, swam during winter, and played lacrosse in the spring. This is why it was no surprise that she'd be acquainted with one of the April brothers, specifically with our fitness coach, Nick April. Eryn, Nick, and Matt all went to the same high school with Nick and Eryn in the same grade.
After graduating from high school, Eryn went to Penn State, specifically at the Main Campus, where she majored in International Politics (or, in broader terms, Political Science). Even then, she would still try her best to stay active despite finding it hard to move her body mindfully. She would go to the gym with her friend but admits that they didn't really know what they were doing. There were no programs– they'd go on, lift a bunch of dumbbells and expect something to happen, but nothing did. 
During her time in college, she started taking yoga classes. After graduating, she went off to the real world. Eryn went through some hiccups with her first job at an organization that overworked her to the point that she realized her salary versus her workload just weren't adding up. She went back to bartending and waitressing for a while but eventually worked as a paralegal in a corporate immigration company in Atlanta from 2017 to 2019. Her job mostly involved helping employers bring employees to the US for temporary work. It was a desk job that required her to sit for hours in front of her computer. During this time, she reconnected with yoga since she needed something that didn't involve sitting around all day.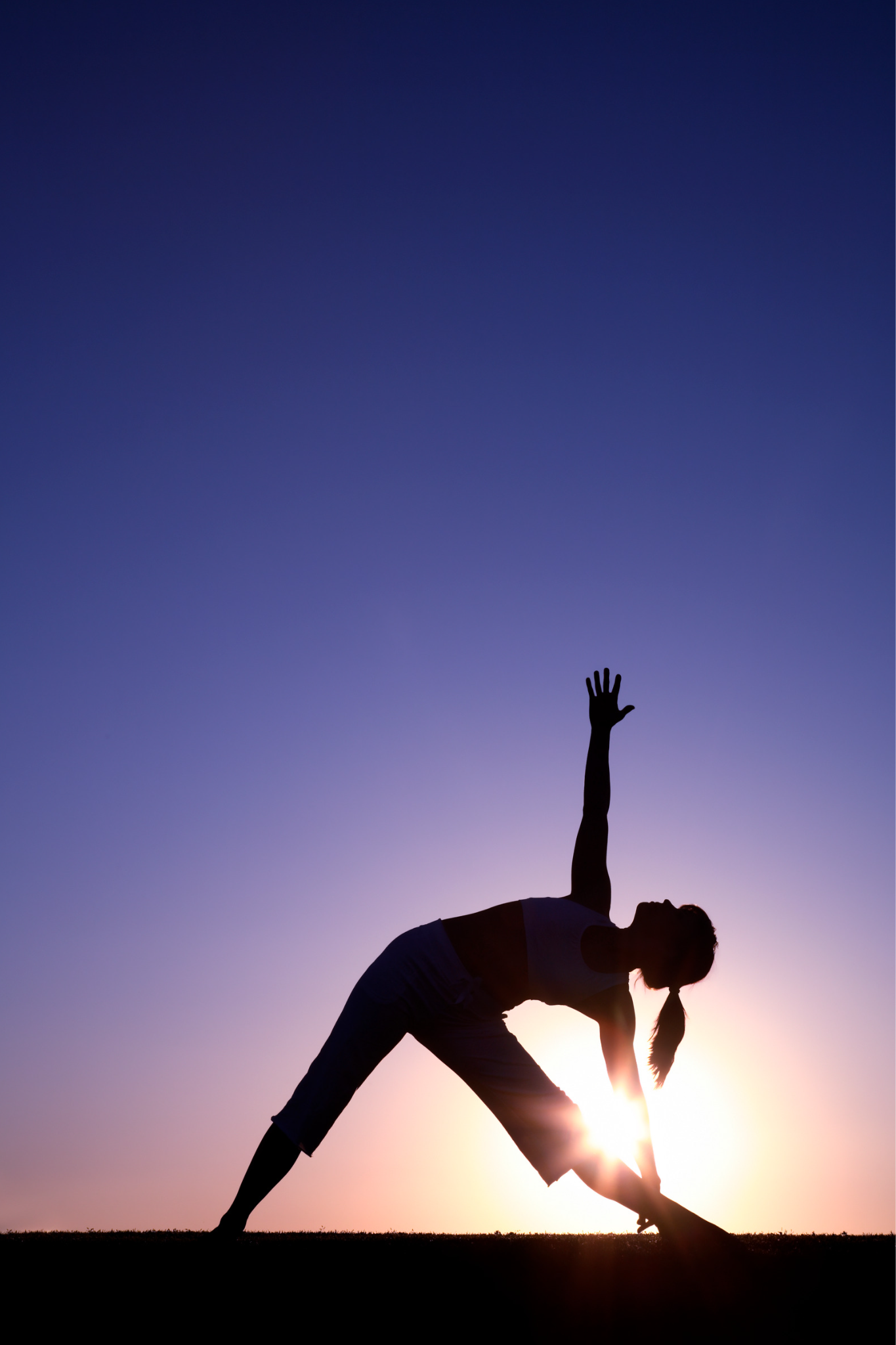 After a while, she left that job in Atlanta but not before asking her yoga teacher about the journey to training for yoga herself. Eryn decided to go to India at the end of April that year, started training in May, and finished the required 200 hours of training in just one month. She moved back to Pennsylvania in June and started teaching. She didn't initially intend to be a teacher, and she simply wanted to connect deeper to the practice. She wanted to learn more about the history and culture surrounding yoga. She admits she's still learning more even now and keeps in touch with her instructor from India.  
When Eryn went home to the U.S., she didn't have a car, so she often walked home and carried her groceries by hand. She did a lot of movements while doing errands, but they weren't considered "exercise." When the pandemic happened, Eryn found herself working in front of a desk again, but this time it was different. She hadn't had human interaction for months, she felt suffocated in her own home, she didn't do much moving, and it was hard on her body to adjust to the sudden shift in her lifestyle. 
Eventually, Eryn started noticing some shoulder issues and how the left side of her body was weaker than her right side. It got to the point wherein she couldn't even do yoga anymore because of the pain. She got into physical therapy, and it was in between those sessions that she met up with Nick April, and they'd share ideas about things that could relieve Eryn of the discomfort she felt. 
Being a Member of Bent On Better
After reconnecting with Matt and Nick April, Eryn decided that it was time to introduce something new to her routine. She believed that she couldn't just stick to one thing; it's one thing and everything else. At the end of July of 2020, Eryn officially joined Bent On Better in West Chester. 
Unlike most of our members, Eryn didn't sign up with the goal of weight loss. It somehow just became a bonus for the other things she's achieved. Eryn wanted to become stronger while recovering from the pain she initially felt. 
Her first few days of training weren't easy. She had to get used to all these new movements, maintain her balance, and learn about keeping her nutrition in check. A fun fact about Eryn is that she's vegan, meaning she doesn't eat anything from an animal (well, maybe she'd cheat with a bit of honey), but she admits that simply being vegan won't guarantee you progress with your body. 
Eryn specifically loves eating pasta, she would eat it three times every week, and although it was vegan, it still wasn't healthy. Our coaches taught Eryn how to be more mindful with her food, not wholly restricting herself with her diet, but understanding her caloric intake and supplementing her vegan protein lifestyle. Of course, this too wasn't easy, but over time it became second nature, and she didn't have to worry about it as much.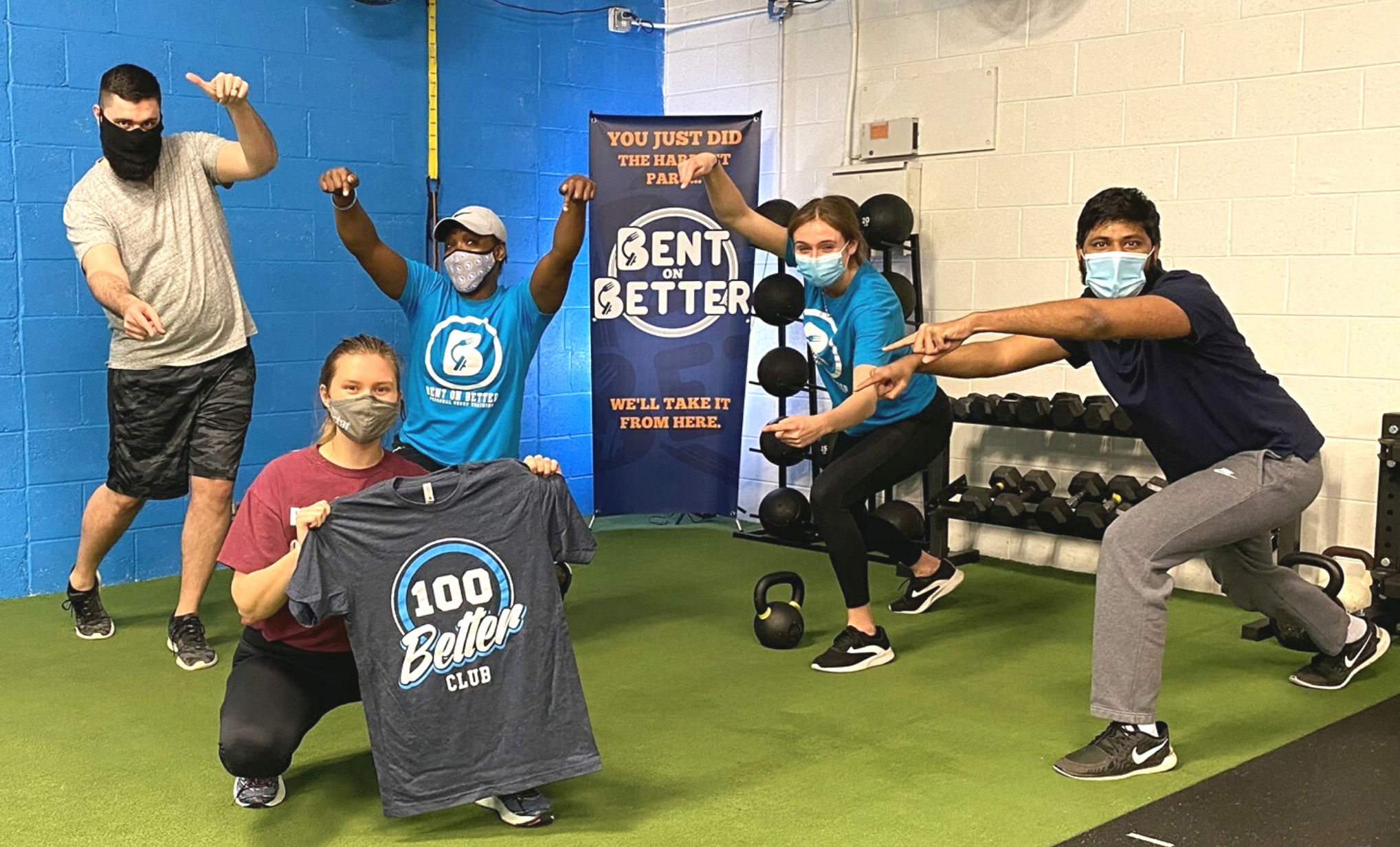 Thanks to Bent On Better's fitness coaches, who believed in Eryn to push past her limits. As a former athlete, she had experienced plenty of injuries, which made her even more scared to lift heavier weights. Our coaches kept encouraging her to the point where she could lift to 53 pounds with the kettlebell. At that point, Eryn found confidence and bravery in herself to keep trying no matter how many times she thought she couldn't do it. 
Eryn talks about how the coaches at B.O.B. would guide her on her journey and keep her in check, which helped her stay safe and not experience any injury during training. She stopped just going through the motion; instead, she showed up and became more mindful of her form and wasn't so afraid to lift even more. 
Eryn's Proof of Progress
Being close to the April brothers meant she could lightly fight them when training felt like it sucked for the first few times. Still, when Eryn consistently worked on understanding the program, being mindful about what she was eating, and prioritizing strength training, she believed that consistency indeed does trump intensity every time. 
At Bent On Better, Eryn describes herself as someone who became a whole person, someone with a better relationship with food, someone who got stronger, and someone who even lost a few pounds of body fat as a bonus.
For those who are still unsure about how they're going to find that balance in life to prioritize fitness, Eryn has this to say:
"It's not easy, but it gets better. Your journey is never going to be what you expect, but that's okay. Your willingness to embrace that journey with whatever life hits you with speaks volumes about you as a person and what you're capable of. Call it intuition or whatever, I think you're going to surprise yourself. So life is gonna throw stuff at you that maybe you're not expecting, maybe you don't think you're ready for– it's not linear, but you can find it within yourself to make a change."
Watch the Video Here: