Annie Williams is one of our bubbliest members at the Bent On Better gym. Even when faced with setbacks in her athletic career, she has continued to persevere and has since gotten stronger every day. Find out just how Annie was able to take a shift in mindset into a fulfilling career doing what she loves.
Annie's Athletic and Career Background
Annie considers herself an educator. As a special-ed teacher, she's taught at almost all school levels. Her first job teaching was in middle school. She then began teaching elementary at the beginning of 2022 and taught high school for the rest of the year.
As a student, Annie was a field hockey athlete at Downingtown East High School. She played defense and loved to compete. The most exciting moment for her as an athlete was making it to the district playoffs. It was an overall good experience whether they won or lost. Annie got benched for a while, but she understood her role as a support for her team and continued to cheer them on until it was her time to play again.
The Concussion
A memorable moment for her was getting a concussion during warm-ups for her senior night game. They were passing the ball around, and when they started passing diagonally, Annie was standing there waiting for her turn to pass and out of nowhere was hit right in the middle of her forehead. Now Annie was not a person who got easily upset, which is why her teammates' jaws were on the floor upon seeing her cry for the first time. Her athletic trainer immediately rushed to check on her situation and got her some medical attention.
The funny thing was that Annie was always tasked to sing the National Anthem for the game, and one of the tests she had to do to make sure she was alright was trying to remember the words to the song. She also had to read out words, to her dismay, because she is dyslexic. Annie's mom jumped in to say, "Yeah, she won't be able to do that," and it became a funny memory for the both of them.
Annie also had to participate in a banquet after the game but felt completely out of it. Her athletic trainer made sure she got checked up in case of a delayed concussion. Although Annie felt like throwing up during her senior night game, that concussion only taught her to be more careful with her surroundings as an athlete.
Advocating for College Clubs
After high school, Annie went to Temple University to start her journey as a student teacher. During that time, she decided to join college clubs. One of the memorable moments during clubs was that they went to nationals, and although they did not win, it was still a fun experience going to Virginia. Annie became an advocate for joining the college club because it allowed her to pick and choose what to do to keep herself active while juggling school life. 
Even Matt himself looks back at his busy college years, being a referee for games, getting a supervisor role for games. He feels bittersweet at the thought that he wished he could participate in college clubs more. Annie definitely recommends giving the college club a try.
Biggest Wins After Joining Bent On Better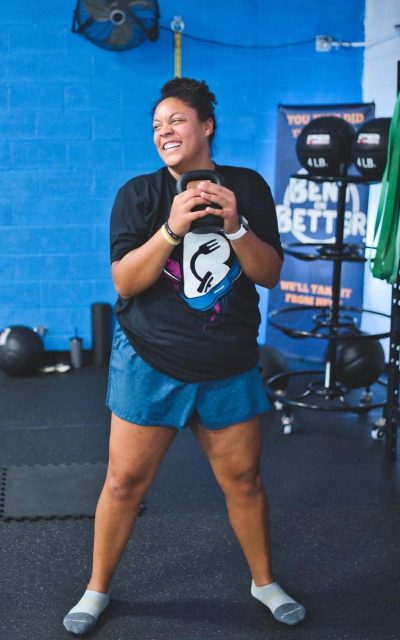 Annie was first introduced to Bent On Better by her sister. She felt that she had nothing else to do aside from watching New Girls, so she gave it a try. Fast forward to the present day, and Annie boasts a record of deadlifting 285 pounds for three reps. She considered it bad form but was able to work on fixing that and is now slowly catching up again to beat her record.
Our fitness coach, Matt April, highly commends Annie for staying consistent and showing up not only for herself but for the sake of her routine. With her new job as a high school teacher requiring her to show up earlier for work, Annie always made sure she had time to come in for a good workout rather than going home, doing nothing, and sleeping. 
Annie loved being at Bent On Better so much that she'd even show up just to see the members and see how they were doing. She always would switch up what time of the day she'd come in for a workout. One thing is for sure with Annie, even though she could stay at home and watch her favorite shows, she chose to look through all her options for the day and took on what would give her the most long-term benefits.
Working with Back Pain
This isn't to say that Annie hasn't had her fair share of discomfort. For a while, she was experiencing back pain and difficulty moving certain parts of her body. She learned that prioritizing stretching can do wonders to ensure that your muscles and joints can be strong enough to function throughout the day. Annie has gone from having back pain, not-as-strong hamstrings and glutes, and less nimble flexors to taking extra steps to make sure she isn't causing her body too much stress by doing all the necessary recovery steps.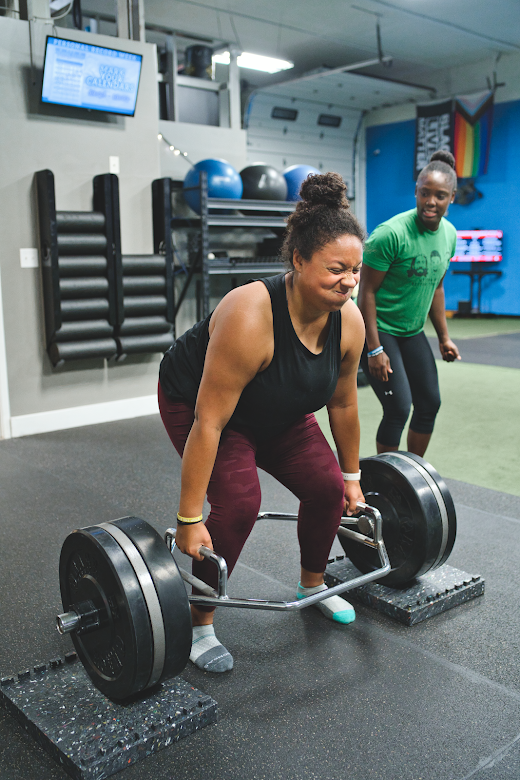 The B.O.B. trainers look at Annie as someone with a hidden potential to be stronger. For Annie, it was always a quest to start believing in herself. Her goal was to stay consistent with her determination, and although she tends to drop off, she still comes in three days a week and is more patient with herself. The Annie Williams we know now at Bent On Better is someone who can notice when her form is good and if she feels good while lifting.
Right now, Annie has started to go back to the sport she's always loved, field hockey, but this time as a coach. She aims to grow in her new coaching world and become the best version of herself so she can continue sharing tidbits of all she's learned about fitness and being an athlete. "To lead by example" is what we would say. 
 "You're aligning the goals with your current state and what you want to do and how you want to apply it, and that's how we make actionable steps so people can actually see goals accomplished for you." – Matt April
Annie's Message
"Also reflect–we also are human beings and sometimes you need to take a step back and think about what's going on in your life, if going to the gym is actually something you enjoy. Because if you're not enjoying it, you're not seeing results, at least in my opinion. Also, how it would be sustainable for the long-term." – Annie Williams 
Watch the video here: