Life Before Bent On Better
Going 60 years old, Kathy Mann works as a travel advisor and has been a member with Bent On Better personal training gym for almost two years already. A few years back, Kathy was overweight, and even simple tasks like getting out of the car and taking a few steps were difficult for her. Her knees were treated with stem cells on both sides, she had to lose a lot of weight, and she had to go to physical therapy after the procedure.
Finding "The One"
After exhausting all of her options in physical therapy and still needing to control her weight, she has been contemplating her next steps when she kept seeing ads for Bent On Better online. Despite this, she had never liked going to the gym because she was afraid of being judged, didn't feel comfortable, and didn't believe she could ever keep up. When she looked at their profile and photos, she realized that the people there weren't the regular gym-goers, and she was able to recognize herself as one of them. The moment she came into the gym for the first time with her guard up, fearing she wouldn't be able to do it, she was greeted with smiles and kind words by the trainers and other members. From that moment on, she knew there would be no turning back.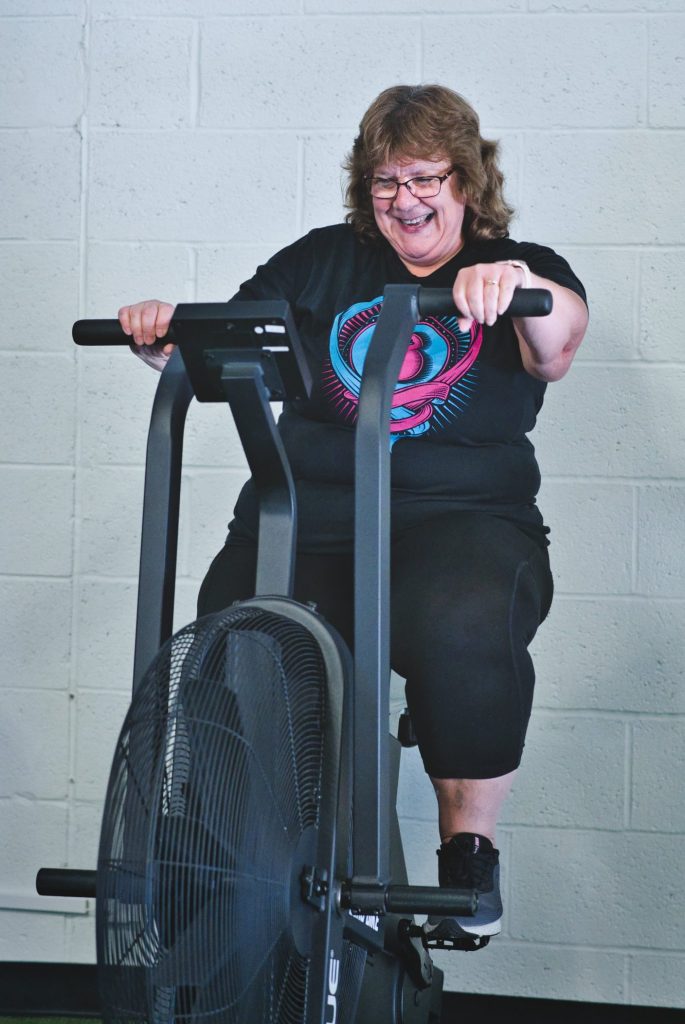 Working Out at Home
Kathy maintained working out with Bent On Better even during the pandemic and lockdown. She had a shoulder problem that required surgery, but the coaches modified the forms so that she wouldn't hurt her shoulder and gain strength. When the clinics opened, she opted to see a different doctor to have her shoulder checked out again, but this time, she'll be able to do it with physical therapy. There was no surgery performed. Also, she had carpal tunnel syndrome at one point, and the coaches would change her forms so that she could work through it, and it eventually healed.
Best Decision Ever
Kathy is turning 60 years old, and having done a 235lbs deadlift was something she didn't realize she was capable of. In addition to being able to squat and deadlift on a regular basis, this woman had surpassed her own goals. She was physically and mentally in better shape than she had been since her thirties. When she started her fitness journey, she was afraid of being judged and reluctant to do new things. She also had physical issues brought on by aging, but she worked through them and reached a point where she felt confident and enthusiastic about pursuing her interests.
Kathy is extremely grateful to her instructors, who were always willing to provide a helping hand, and her fellow members, who she considers as family. Deciding something to improve her health and making that call were the best decisions she had ever made so far.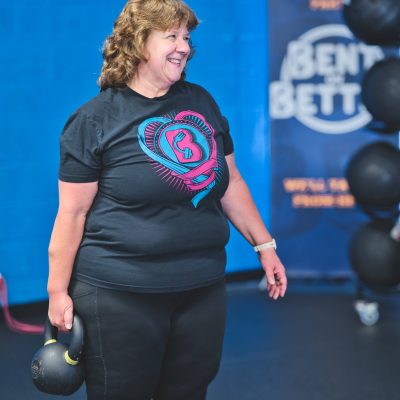 "Make that call, walk in the door, you will feel welcomed, you'll feel comfortable, I know the nerves were there but I promise you the people at Bent On Better will help you. They will make you realize the challenges you have, you can overcome. You can do it because I was sure I couldn't do it and I'm amazed at what they have taught me to do and given me the tools, the education, and the love. They make you feel like you're part of a family here and they won't let you fall.  They're here for you and the other members are here, and as a member I'm here and I would love to help you get through this journey because it's an amazing place." – Kathy M.
Watch the Video Here: