Tom Gorman has been a member at Bent On Better since last fall in 2021. He decided to join in November, right before Thanksgiving. For a 50, almost 52-year-old man who works in the commercial real estate industry, it's easy to think that Tom's life is all smooth sailing, but that's never the case. In this episode of the Better Fitness Proof podcast, we'll learn about the highs of Tom's rowing days in college and the lows of getting open-heart surgery. Let his story inspire you never to be afraid to accept help from others despite your independence.
Taking Things For Granted
Tom is at an age where he considers fitness as something that you need to be intentional about as opposed to something you can take for granted. He feels strongly about maintaining his physical fitness because he's also someone who had to go through one of the scariest operations a person can go through, which is open-heart surgery.
In 2020, everyone was affected by COVID-19, especially Tom's two energetic teenage sons, who were still trying to adjust to remote education. Amid the pandemic, Tom also had to go in for his annual physical check-up. He thought himself to be super lucky throughout his entire life despite having experienced minor injuries and a back injury. When he felt like his body wasn't functioning at its best, he'd get it checked up. 
During his physical check-up in October of 2021, his physician listened to his heart through his stethoscope when he discovered that Tom had a heart murmur. His doctor then recommended him to a cardiologist in Exton. After getting an ultrasound, it was confirmed that what he had was an aortic aneurysm and a major leak in his aortic valve. 
When he got his first physical, he brushed it off, thinking the doctor was probably just being too cautious, but Tom remembered that he was always good at catching previously unbeknownst illnesses– like the tiny rash Tom had on his side, which ended up being diagnosed as shingles. He was quickly prescribed medicine, and it was gone. He also remembers the time he got shingles and had gotten the vaccine which wasn't a fun memory. He now pokes fun at his experience with his coach, Alysha, saying, "The shingles vaccine is better than shingles" on days he felt lousy after the incident. 
Having The Heart To Heal
After the detection of his heart condition, the next phase was meeting with heart surgeons. Tom found out about a doctor at Penn whose specialization was Tom's exact problem which was aortic valve issues. The surgeon had a strong track record of being able to remove the valve and replace it with an artificial valve. Eight hours of open-heart surgery later and the doctor was about to replace the part of his heart that had an aneurysm and repair his aortic valve. After that, Tom had to spend ten days in the hospital and is now on a pacemaker that keeps the top and bottom parts of his heart working together. 
What Tom hadn't expected was just how much the surgery would set him back in a physical aspect. It took him three months to recover and 90 days to be able to go back to work and start running again. He was frustrated with how strenuous it was to walk around the block with his wife, Maureen, which made his fear of not being able to enjoy an active life with his family all the more real. 
Thankfully, he had his friends Dave and Eileen, who are members at Bent On Better. Upon seeing their progress, Tom signed up with his wife and even got their kids to join the summer program. Working out with his family became a regular thing in their life. He and Maureen would often talk about their classes throughout the day since they didn't share the same work schedule, and Tom would even find himself comparing workouts with his sons as well.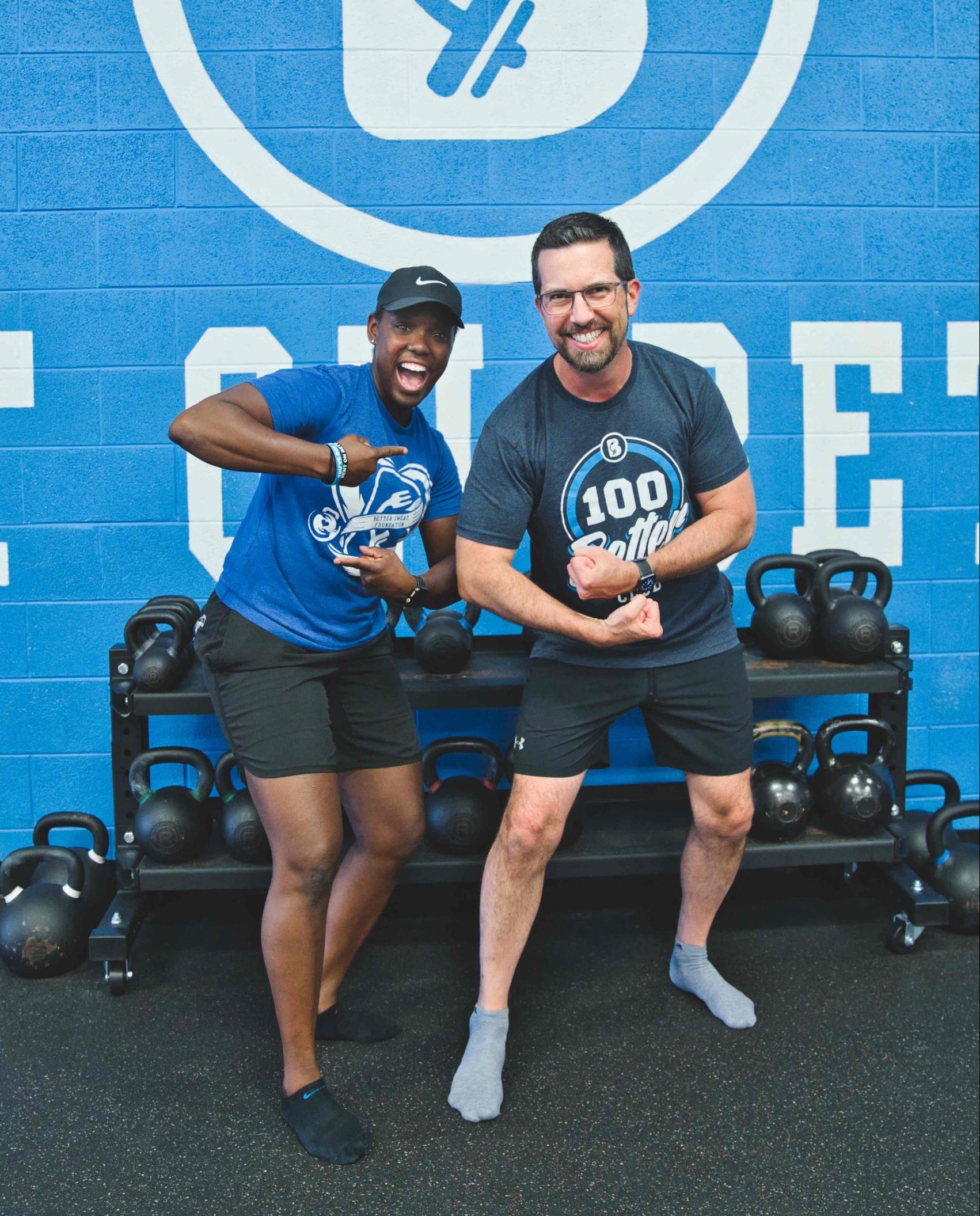 "She just grounds me and keeps me focused on what's important as opposed to how much I'm frustrated with something that's not working. (She's) keeping me focused on what I've still got and how impressive and how amazing that is in our lives." -Tom on his wife of 20 years, Maureen.
Not only his family but Alysha, Tom's coach, has been very supportive of his achievements. Even our fitness coach, Matt April, can account for how Alysha would talk about how proud she was of Tom and all he has achieved. Alysha also tries to push Tom to lift more while considering his congenital heart defect and making sure not to put too much stress on him. They've started working on Tom's core stability, and since then, working out has become something that he used to dread into now something that allows him to feel like he can get back to how he was when he was still rowing in college.
Life as a Former Athlete 
Tom was also an active person before his surgery. For a while, he loved running and getting on his bike. When he was younger, he also used to play sports like baseball and was even able to run track in middle school. Tom was also quite the musician in high school, playing the saxophone for his school's orchestra and marching band. He went to Loyola University in Baltimore for college, and that is when he took up rowing. Tom was a realist in a way that he didn't try to compete with other players who were well versed in a sport they've been in since they were kids, but he did like being part of a team and competing for his level. 
Tom took inspiration from Steve Prefontaine, a famous long-distance runner, who said: "A lot of people run a race to see who is fastest. I run to see who has the most guts, who can punish himself into exhausting pace, and then at the end, punish himself even more." Tom didn't have to compete with the whole crew. He just had to make sure he was doing better than the guy who had the same seat as him in that boat and win it for his team. 
CONCLUSION
As an athlete, Tom always liked competing with someone from his class. As someone in his mid-50s and who has gone through surgery, Tom's new focus is competing with himself to set a new record every PR (Personal Record) week at Bent On Better. He does a workout, pulls out the sheet from the last PR week, and gets impressed with how much progress he has made throughout. Although he still gets stuck on push-ups, for someone who has gone through what he has been through, the fact he can hit 32-33 push-ups at B.O.B., even with the very specific measurement we have for push-ups, is already a feat in itself.
"My weakness in this kind of thing has always been asking for help. I've always been super independent, and I pride myself on figuring things out myself, and I've always been able to figure out how to get myself into shape for things like running a marathon. I had friends with personal trainers at different points, and I was always like, "Ah, I don't know. It just seems unnecessary", but I hit a point where I realized I needed help. I'm not gonna make it without some help. I need somebody who knows more about this than I do. I need to be willing to accept help from someone." – Tom Gorman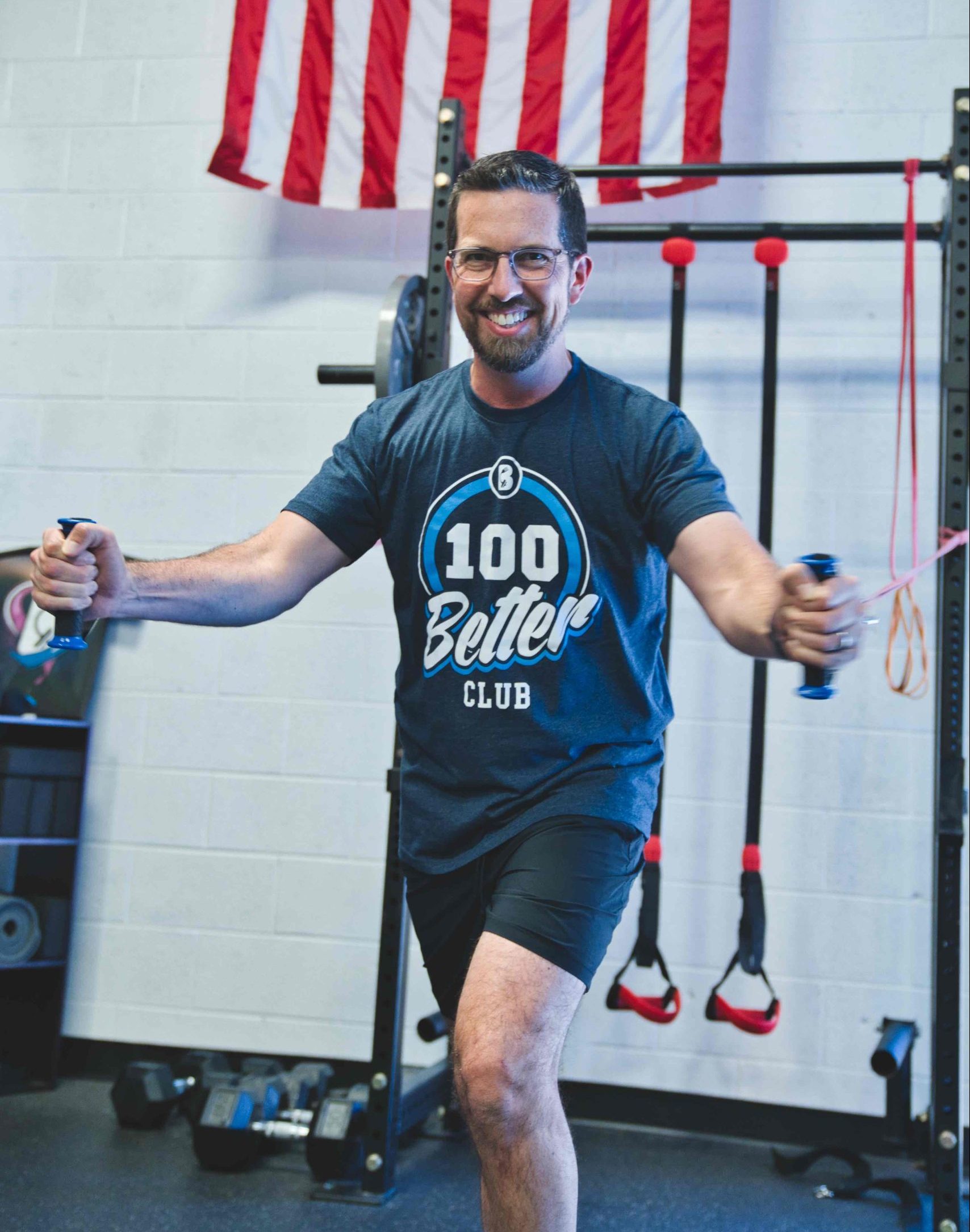 If it's help and a support system that understands what you need is what you're looking for, then take it from Tom, sign up with Bent On Better today!
Watch the Video Here: