As parents, we want our children to have a better life than what we had for ourselves. We want our kids to form their own beliefs around fitness, but it all depends on how we speak to them about fitness. In this episode of the Bent On Better podcast, Matt and Nick look back on being raised as young athletes and how today's parents can learn from those experiences to further their children's future.
"If you are a parent of a child that is under 18, you can still have a huge impact on their life by showing them that fitness can be a regular routine and habit that provides strength and health to their bodies instead of having it be a task." – Matt April
Matt and Nick As Young Athletes
Our coaches, Matt and Nick April, were interested in sports and athleticism at a very young age. Before Matt was an athlete, he used to be a boy scout, so he was already a very active boy. On the other hand, Nick April was considered underweight for his age. After a visitation from a doctor, Matt and Nick's mother decided that it'd be her duty to put her son's health first. Sure, there were mistakes made along the way, but her determination and love for her children showed in how passionate Matt and Nick are about health today.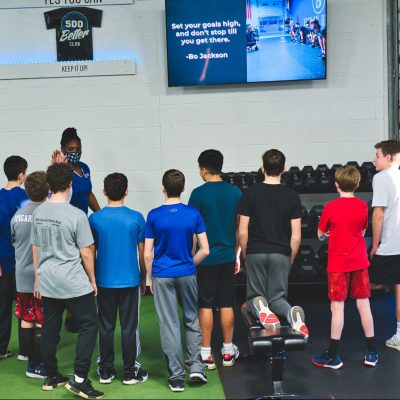 What Should Be Your Goal As A Parent of An Athlete?
Matt as a parent, has always emphasized the importance of letting his kids make their own choices–whether they want to go the athletic route or not. What was important in the April household was setting fitness as a foundation and a normal part of their life. If parents can make fitness a routine instead of a task that children have to do, our kids will be more willing to involve themselves in a healthy lifestyle.
Many of our members at the B.O.B. gym grew up putting fitness at the back-end of their life when fitness should be treated as an essential part of life. Think of it as promoting good hygiene, having a healthy household that prioritizes fitness will promote longevity for everyone in your family. We also understand that not every parent has a child that is an athlete but really, you don't have to be an athlete to train like an athlete, you just need to develop a routine that works well for your children.
The Importance of Getting Proper Training for Children
Before we continue, it's essential to disclose that we at Bent On Better are not medical professionals, fitness is our specialty, but we do not claim to be doctors. With that in mind, an opinion of ours around doctors who tell people to stop moving right away when their patients experience soreness is that, instead of telling patients to stop moving completely, tell them that they need to have a few days to recover and then connect them with a physical therapist or strength trainer so that they don't think of going to the gym as something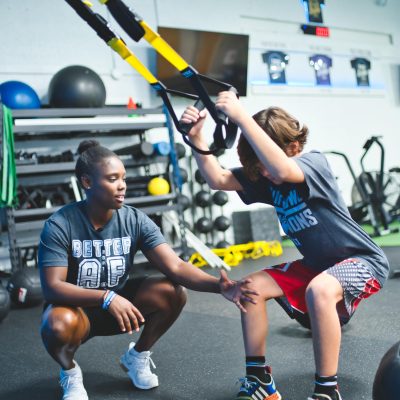 detrimental to their health because it's not. An injury doesn't mean you need to stop moving altogether.
What does this mean to our kids? When our children see their parents give up on moving after feeling soreness, they'll start thinking that it's okay to emulate that. Remember, children are like sponges, and they tend to copy the health habits of their parents. It is our responsibility to set an example of a healthy individual for our kids.
Now that we've decided to pursue strength training and fitness for our kids, what's next? The next important step is finding a strength trainer that will work with your athletes to guide them, support them, and encourage them with their training.
Often we get athletes who will work with a trainer for some time then stop training, go to a regular gym, and think that they'd rather take what they learned from their strength trainer and continue going to a regular gym to save money. What happens next is that while trying to lift weights, since no one is there to spot or guide your young athletes, they might cause an accident and injure themselves.
Enrolling your athlete in strength training will not only save you money by having access to your trainer's own gym, but it will also give you someone to troubleshoot errors in your children's form and even get advice on how to train for their specific sport.
Managing Your Athlete's Training Load
On the subject of training, we also get athletes who will work out and try to minimize any pain they go through during their workout. Although we understand that pain builds resilience, it is also important to have a trainer who will recognize the difference between a member feeling discomfort and those experiencing actual pain.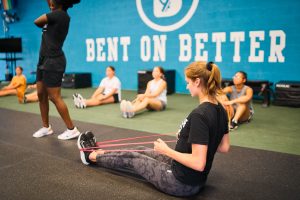 Specifically for multi-sport athletes and kids who are closer to college, the kids who have more going on, are the young athletes who need to prioritize recovery; sleep, nutrition, hydration, and most importantly; mental recovery.
Matt looks back at a mantra his previous coaches would say, "Pain is weakness leaving the body." It wasn't until he got older that he realized that there is pain that we shouldn't push through. Pain is a signal in our bodies that it is experiencing something that might cause more problems for us in the future. Specifically, we are talking about the pain your child might be experiencing throughout the whole workout. In this case, it is different from plain discomfort, and it's best to take some time once again to recover.
Pushing our kids to keep training despite experiencing pain will make them think of exercise as a task. It will further develop into an unhealthy relationship with fitness in the future. Despite being an athlete, it is still important to remember that they are still children and need time to mentally unwind and be a kid again.
Food for a Growing Athlete
Living in a home that is stocked with nutritious and healthy food is so important. It is best to look if the food you have at home is high or low on the nutrient scale instead of categorizing food as "healthy" or "unhealthy." 
Let's start with one of the easiest food to prepare for our kids, a sandwich. Here's what you will need:
Bread- Try replacing white bread with sprouted whole grain bread.

Peanut Butter- An important rule of thumb is that if your nut butter has anything more than peanuts and salt, it is not peanut butter but candy.

Jelly- Try replacing your regular jellies or jams with fruit spreads. (We recommend the Polaner fruit spreads)
For beverages, we recommend instead of getting your kids used to having juice all the time, prioritize instead drinking water. For protein, we advise avoiding Special K Bars and just using regular protein supplements or shakes or adding more meat, nuts, and cheese to their diet. For a guide on choosing the right amount of protein, give our blog post "Why You Should Eat More Protein" a read.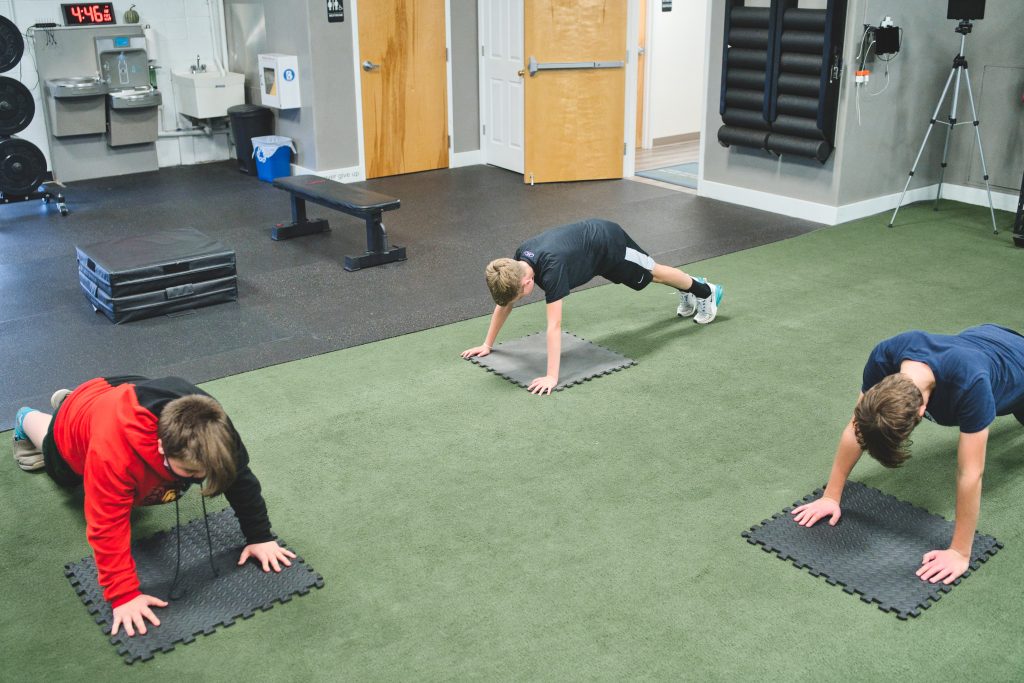 CONCLUSION:
Our role as parents to young athletes or even non-athletes comes with great responsibility, and that's exactly why we shouldn't be afraid to ask for help from others. After all, it takes a village to raise one child. At the Bent On Better gym, we make sure our members continue their strength training journey for their kids, the rest of their families, and themselves. Kids develop an understanding of the world based on what we tell and show them, and this is why it's important for a household to consider fitness as a normal routine rather than a task they need to do. Do it for longevity, for the chance to continue picking your kids up without feeling pain, for the chance to see your young athlete get their game on, and for a chance to have a healthy family in more ways than one.
"The point that I wanna drive home here is that as parents, we have to make sure that we're prioritizing the health of our athletes and make sure we're prioritizing the health of our kids, beyond what we think is healthy."-Matt April
Watch the Video Here: