How To Discover Your Passion
with Scott Smith of MotivationToMove.com

 


a Bent On Better session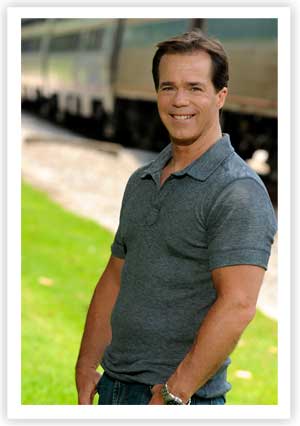 ---

"Life begins when you move."

-Scott Smith, MotivationtoMove.com

---
[smart_track_player url="http://traffic.libsyn.com/bentonbetter/013_Getting_Close_To_Your_Why_with_Scott_Smith.mp3″ title="How To Discover Your Passion with Scott Smith" artist="Bent On Better" image="https://www.bentonbetter.com/wp-content/uploads/2015/06/HEALTHFITNESS.png" social="true" social_twitter="true" social_facebook="true" social_gplus="true" social_linkedin="true" social_pinterest="true" ]
In episode 013 of the Bent On Better podcast, where better means becoming the best you, our guest is Scott Smith.  In this episode, we tend to hover around the topic of how to discover your passion.
Scott is the guy you see and hear all over Motivation To Move and the voice behind the Daily Boost podcast.  Scott's journey in the podcasting world started in 2006 and he hasn't looked back ever since.
Scott's podcast held the #1 rank within iTunes for self-help for five year, and in continuously battling for the top spot to this day even in the midst of the thousands of new podcasts entering regularly.
Scott's show puts out story based inspiration, on a  daily basis and he is continuously helping to inspire and improve the lives of hundreds of thousands of people, every day!
Scott is truly Bent On Better.
---
Some take-away points we discuss in this episode:
1. You have control of your own universe.
2. There are two ways to stay young:
a. Your genetics.
b. Exercise.
3. Success leaves clues. The "how" doesn't matter, the "how" is just something that happens. The "why" is what matters.
4. Until we've done it, you don't know how to do it.
 Scott's final thought, "Stand up, take a step, keep repeating until you get what you want."
---
Resources mentioned on the show:
Scott's book recommendation(s): 
---
Email Scott | Motivation to Move | Scott on Twitter
---
Have you received my two free eBooks for improving your overall wellness?  If not, make sure you click the button below to download those eBook and join the Bent On Better newsletter where I  share exclusive tips and insights ONLY with my subscribers.
[nz_btn text="Yes, let's do it!" link="https://www.bentonbetter.com/free-ebooks/" target="_self" icon="" animate="false" animation_type="ghost" color="purple" size="large" shape="rounded" type="ghost" hover_normal="fill" hover_ghost="fill" el_class="" /]
---
This show's sponsor:
Audible
Click the link below to receive you two free audio books courtesy of Bent On Better and Audible.  By using the link below you are helping to support the Bent On Better podcast and blog.
Because you listen to the Bent On Better podcast, Audible.com is giving you a 30 day, risk-free trial of Audible.com where you can download a wide variety of audio entertainment, information, and educational programming on the Internet. Audible sells digital audiobooks, radio and TV programs, and audio versions of magazines and newspapers. In addition to the free 30 day trial, you will receive TWO free audiobooks.
---
---
Thanks for joining me again this week, I'm glad you decided to come back. If you're new to the blog, welcome! Visit my Start Here page to get the low down on this whole Bent On Better thing.
Have some feedback you'd like to share? Interested in a topic we covered in this session? 
Leave a comment in the section below.  
If you enjoyed this episode, please share it using the social media buttons you see at the bottom of the post (or just copy and paste the link wherever you want to share it, that would work too!).
Also, please leave an honest review for the Bent On Better podcast on iTunes! Ratings and reviews are super helpful and extremely appreciated. They do matter and I read every single one…and to be honest, they help make all of this worth it.
If you have any questions you'd like addressed personally, feel free to email me at [email protected].
Lastly, don't forget to subscribe to the show on iTunes to get automatic updates, available for both iOS and Android on Stitcher! 
Huge thanks to my guest, Scott Smith of Motivation to Move, for joining me this week for another great episode. I'm excited for the next one. But until next time, remember, even though you may be content with your current situation, there is always room to be better.  Now it's time to become the best you.
---