Improving Your Dental Health
with Olivia and Shelby

 


a Bent On Better session
---
"We all have teeth and teeth bring us together." -Shelby Neidigh
---
As I mentioned in last week's episode, I have decided to do away with counting my episodes because the number isn't the most important thing, the person and our topic(s) are the important things.  So, in this week's episode of the Bent On Better podcast, where better means becoming the best you in health, fitness, and overall wellness, my guests are Olivia and Shelby  and we discuss improving your dental health.
Olivia Hall graduated from Harcum College with her associates degree in dental hygiene. She is a certified dental assistant, expanded functions dental assistant, registered dental hygienist, and local anesthesia certified.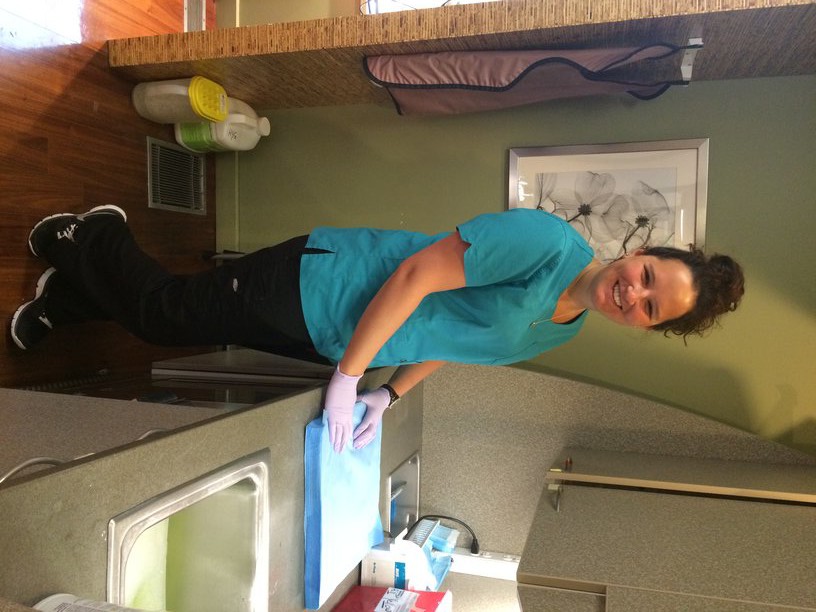 Shelby Neidigh graduated from the University Of Pittsburgh with her Bachelors of Dental Hygiene.  She is a registered dental hygienist and local anesthesia certified.
Olivia and Shelby are truly Bent On Better.

---
Some take-away points we discuss in this episode:
1. A dental hygienist is a licensed dental professional who is registered with a dental association or regulatory body within their country of practice.
2. The whole point of keeping your teeth clean is to prevent the multiple forms of infection, from gingivitis to periodontitis.
a. Gingivitis: The longer plaque and tartar are on teeth, the more harmful they become. The bacteria cause inflammation of the gums that is called "gingivitis." In gingivitis, the gums become red, swollen and can bleed easily. Gingivitis is a mild form of gum disease that can usually be reversed with daily brushing and flossing, and regular cleaning by a dentist or dental hygienist. This form of gum disease does not include any loss of bone and tissue that hold teeth in place.*
b. Periodontitis: When gingivitis is not treated, it can advance to "periodontitis" (which means "inflammation around the tooth"). In periodontitis, gums pull away from the teeth and form spaces (called "pockets") that become infected. The body's immune system fights the bacteria as the plaque spreads and grows below the gum line. Bacterial toxins and the body's natural response to infection start to break down the bone and connective tissue that hold teeth in place. If not treated, the bones, gums, and tissue that support the teeth are destroyed. The teeth may eventually become loose and have to be removed.*
3. Dental hygienists cannot diagnose cavities.
4. Floss daily!
5. Babies are born without the bacteria that causes cavities ("duh, they don't have teeth"-Shelby).  Avoid cleaning anything that goes into your babies' mouth such as your babies pacifiers, spoons, cups, etc. with your own mouth.  When you transfer your saliva, you are transferring your bacteria to the babies' mouths.  By avoiding this you are going to help prevent the possibility of decay and rot of their baby teeth.  Also avoid feeding babies immediately before bed/naps to prevent cavities on new teeth.  The sugars from milk and other foods will turn acidic if left on the teeth for too long, which can lead to cavities.
6. Allergy medications can increase your likeliness of xerostomia, a common symptom most often caused by a decrease in the amount or quality of saliva. Almost every person with xerostomia experiences some degree of dry mouth, which can bring upon many other oral issues. When taking allergy medication, be sure to stay hydrated (with water!).
7. Proper home care for dental health:

a. Brush 2x a day (2 minutes per brushing), in the morning(after breakfast or coffee) and right before you go to bed.

1)Soft toothbrushes only (or an electric toothbrush).  Hard toothbrushes are abrasive and tend to lead to gum recession.
2) Brush you tongue (we are taking a tongue brushing pact!)

b. Flossing is very important (at least once a day, at the end of your day before bed), you must floss all angles of your teeth and even into your gums. Wrap the floss in a "C" shape around your tooth and squeegee the floss across your tooth (up and out, 5x on each side).  Floss is made to run across your tooth and remove the soft plaque off your teeth and from your gums.
c. Eat a health diet, less processed foods and sweets.  If you're going to indulge, make sure you rinse your mouth out with water or mouth rinse, and brush your teeth if possible.
d. Mouth rinse is a good idea, but not a MUST that is recommended by dental hygienists.  Look for a mouth rinse with fluoride. Most highly recommended mouth rinse: ACT Total Care Anticavity Fluoride Mouthwash
---
Resources mentioned on the show:
---
Thanks for joining me again this week, I'm glad you decided to come back. Have some feedback you'd like to share? Interested in a topic we covered in this session? Leave a comment in the section below.  
If you enjoyed this episode, please share it using the social media buttons you see at the bottom of the post (or just copy and paste the link wherever you want to share it, that would work too!).
Also, please leave an honest review for the Bent On Better podcast on iTunes! Ratings and reviews are super helpful and extremely appreciated. They do matter and I read every single one…and to be honest, they help make all of this worth it.
If you have any questions you'd like addressed personally, feel free to email me at Matt@BentOnBetter.com.
Lastly, don't forget to subscribe to the show on iTunes to get automatic updates, available for both iOS and Android on Stitcher! 
Huge thanks to my guests, Olivia and Shelby, for joining me this week for another great episode. I'm excited for the next one. But until next time, remember, even though you may be content with your current situation, there is always room to be better.  Now it's time to become the best you.
---
*Source: http://www.nidcr.nih.gov/oralhealth/Topics/GumDiseases/PeriodontalGumDisease.htm