Don't just take it from us, let our
Bent On Better

 family do the talking!
Melissa P.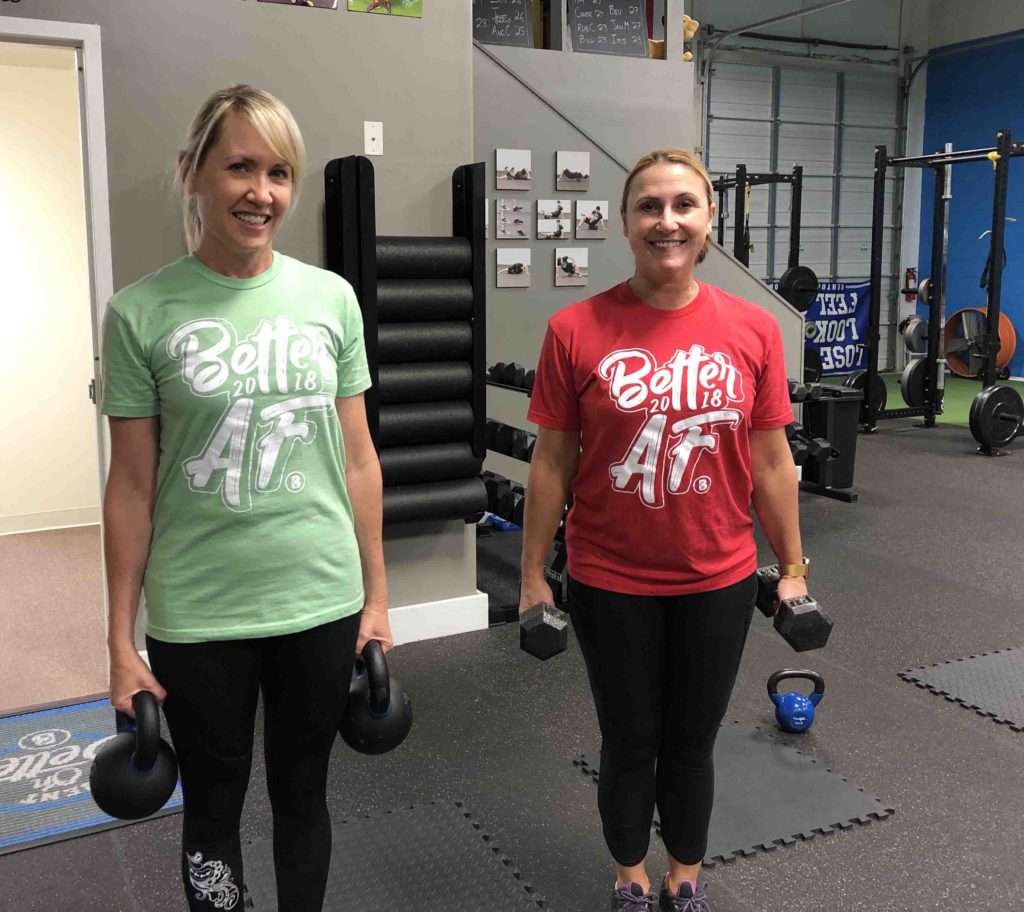 Just shy of a year ago, my good friend introduced me to her new gym. The minute that I walked into Bent on Better and met Matt April, the owner and trainer, I felt at home. I was only interested in a trial week, but signed up as a member that day.
My fitness journey had come to a difficult turning point in October of 2016 when I had my third knee surgery (on the same knee). I was discouraged and convinced that I'd never be able to exercise to my full potential again. After my 12 weeks of rehab, I belonged to two gyms and rarely attended either. I was intimidated by group exercise classes because I had to modify mostly everything and I felt embarrassed, so I stopped going.
Joining Bent on Better changed all of that. It is small group training that focuses on each of us as individuals and not just a group. The trainers treat all of the members like family and no one is made to feel inadequate for any reason. Matt, Nick and Alysha guide me through every exercise to make sure that my form is correct to avoid further injury. The other members are so warm and encouraging, that I absolutely love going to the gym again.
I still have a long journey ahead of me, but I know that I'm in the best place to help me achieve my fitness goals. If anyone would like to join me and find out for yourself what an amazing place Bent on Better is, please let me know!
Getting started at Bent On Better is simple and easy!
Just click on the blue button below and complete the form. We'll contact you within 24 hours!