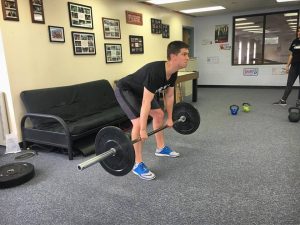 Member Spotlight of the Month: Matt💪
Matt and I have been great friends since we were in 8th grade (that was 10+ years ago!). Matt started with Bent On Better back in September 2016 with one goal in mind: live a better life. As an entrepreneur himself, Matt is constantly on-the-go between his two passions: a freelance guitar instructor and being the founder and owner of Addison Film Co. As if traveling all over Chester County giving top-notch guitar lessons wasn't enough on his plate, he is always producing outstanding video and media content for all sorts of businesses and occasions, he's a stellar partner to our new member Devon, and still prioritizes his time to train with a strength session once a week and an additional large group bootcamp workout.
Matt Arters: "Becoming a member of Bent On Better has maximized the input and output of each workout and established a weekly workout schedule… I've always paid a lot of attention to nutrition. I'm the hippie in business attire encouraging everyone to cultivate their own gardens. Since working with Matt, though, I have refined my diet to provide more energy throughout the day, which has been a big help with focus and longevity."
You are awesome, Matt! Thanks for trusting me and Bent On Better with your health and fitness goals, love having you as part of the family, man!!