Personal Group Training with Benefits 😉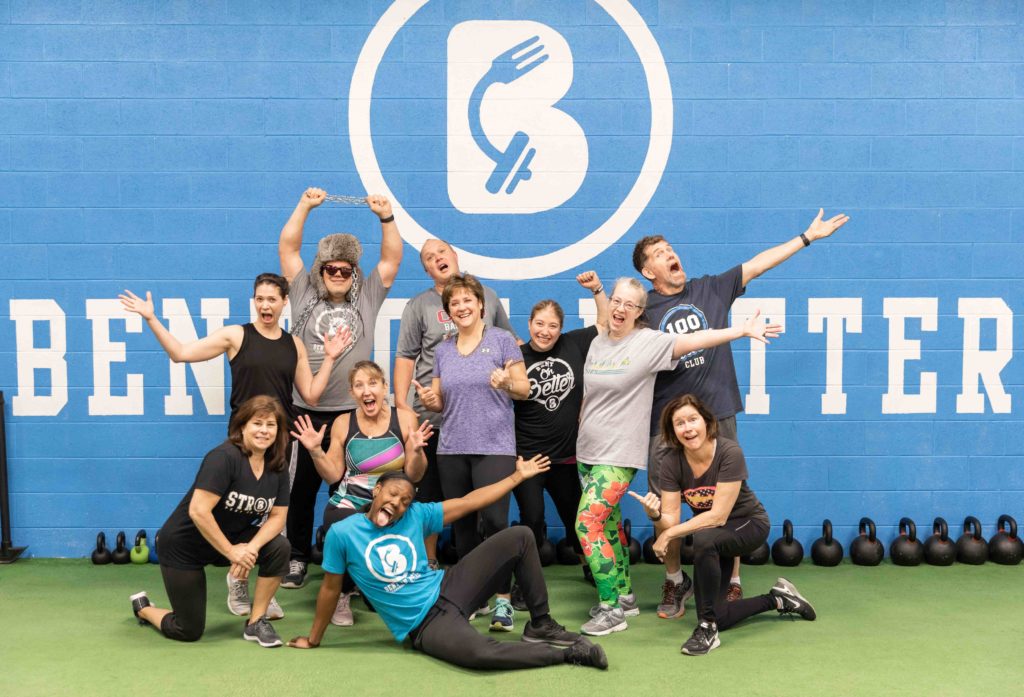 Small Group Personal Training in West Chester, PA
Often times, people look at "going to the gym" as sort of a chore.  The goal here at Bent On Better is to make going the the gym the best part of your day!  My goal when starting B.O.B. was to create an atmosphere and a gym where people WANT to be.
The traditional gym model doesn't put its members and community in a place to succeed… They overprice and overcharge them, swipe their cards or scan their keychains , and that's it.  Here, you won't find lines of ellipticals or treadmills. It's real hands-on coaching, it's real life training to get you to where you want to be in life.
Our workouts are extremely fun, fast-paced (or more like personally-paced), and include interval training that will ensure you incinerate calories around the clock and bust through your fitness goals. 
You'll use dumbbells, sleds, kettlebells, medicine balls, sliders, and so much more to keep training fun and challenging. 
Every membership at Bent On Better comes with:
– Access to group training classes
– FREE nutrition consultation
– Grocery list & portion guide
– Personalized small group personal training
– Customized nutritional guidance
– Private Facebook community with daily accountability posts
– Trainers and coaches who CARE about your success and wellbeing
– An awesomely fun, new fitness family
The difference is clear…
We won't throw you on a treadmill or elliptical machine for your workout.
(You'll get

real

hands on coaching from a fun, supportive, professional expert who cares about you!)
We won't make big promises and charge big prices without big results.


(If you're unsatisfied with your experience, we will give you a 100% refund, no questions asked.)
You will never just be somebody who works out at Bent On Better.
(You will always be

special

and part of our community.)
We won't make you throw crazy huge weights over your head or scrape your shins on big wooden boxes.
(We do safe, effective, inclusive, fun-as-heck workouts)
We won't let you get lost in classes of 30-50 people doing things that aren't good for you, your goals, or your body's needs.
(You'll get small, intimate, fun groups you'll actually

LOVE

showing up for!)
Whether you're new to fitness, getting back into fitness, or you've been in fitness all of your life, Bent On Better is here to make sure you're on the right track to healthy fat loss/weight loss and healthy weight management!
Hone you decide Bent On Better is the right fit for you, you're not joining a gym, you're joining a family and a community of like minded people who will give you the positive support and accountability you need to succeed.
And here's the truth of it all…if you are not satisfied for any reason during your first 21 days, just let us know and we will issue a refund, no questions asked.
Try us out for FREE,

just fill out the form below

to book your free consultation and class!