Summer Peach 

Creamsicle

 
Protein Smoothie
---
Time to make a better, healthy, clean smoothie with only five ingredients!
---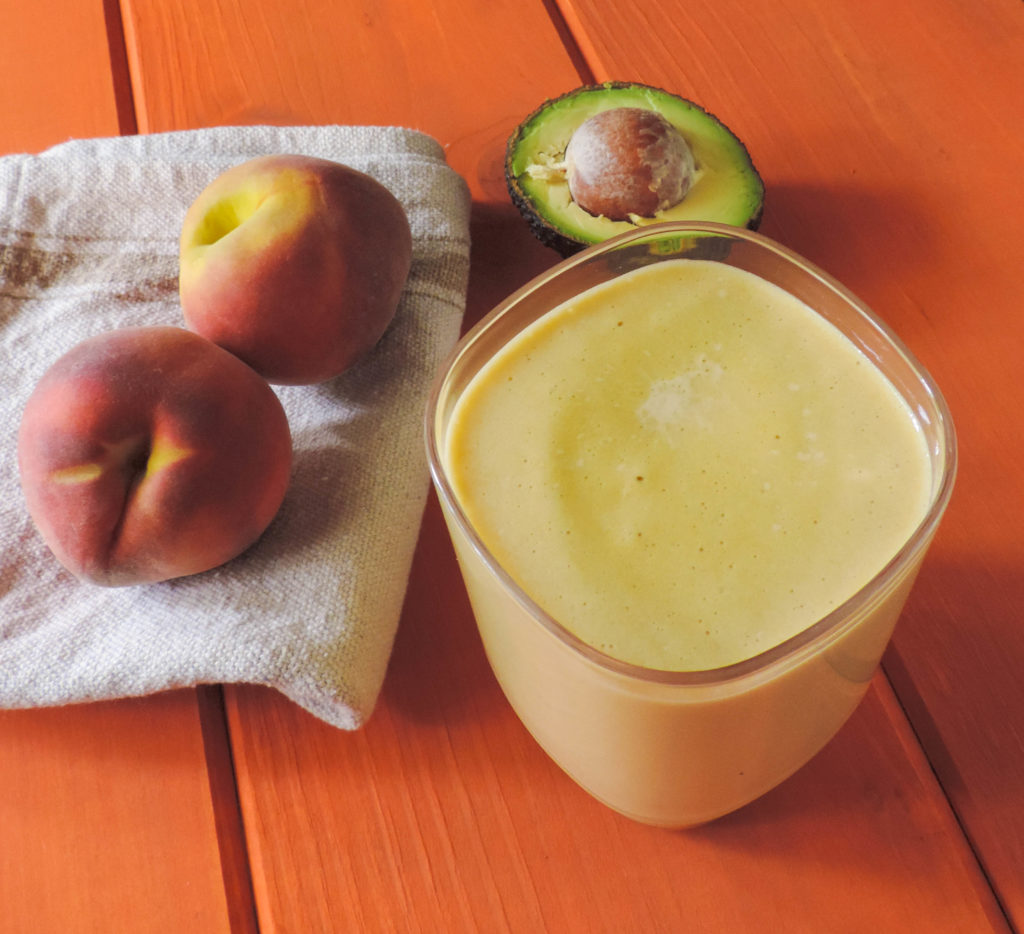 "Don't let someone dim your light simply because it's shining in their eyes."
Brighten up your morning or post-workout with a well balanced, nutritious, fat blasting, protein filled smoothie!
The Bent On Better
Summer Peach

Creamsicle Smoothie 
 Ingredients 
1   cup Silk Unsweetened Vanilla Almond Milk 

(or your favorite milk substitute)

1   serving of Less Naked Whey, Vanilla (or your favorite unflavored protein or vanilla protein powder, we carry a few Naked Whey products here at Bent On Better, pick one up today!

)

1 whole peach, peeled and pitted or 2  halves canned yellow cling peaches in pear juice

optional 1/4 an avocado for extra goodness
Pour all ingredients in blender. Blend on high for 60-90 seconds or until smooth. Toss in an ice cube or two if you desire a more chilled smoothie (keep in mind this will dilute the flavor and overall texture). For a chilled, undiluted smoothie, try chopping up your peach the night before and freezing it (or just use frozen peaches, they're great!).
Calories 320 *with avocado

Total Fat 12 g

Total Carbohydrates 25 g
Dietary Fiber 2 g
Total Sugars 18 g

Protein 28 g
Using a clean protein with great taste, such as Less Naked Vanilla from Naked Nutrition, can help keep your mind and body healthy.  You can feel good about the ingredients, you can feel good about your health.  
The Naked Nutrition Difference:
Only Three Ingredients: Grass Fed Whey Protein, Vanilla, and Organic Coconut Sugar
From Grass Fed Cows' Milk From Small US Dairy Farms
Natural Vanilla and Organic Coconut Sugar
No Artificial Sweeteners or Colors
25 Grams of Protein and 5.9 Grams of BCAA's Per Serving*
Non-GMO, Soy Free and Gluten Free
Growth Hormone Free, no rBGH or rBST
Cold Processed
Acid and Bleach-Free Processing
*Branched Chain Amino Acids. All nutritional values are verified by independent third-party testing.
*Sourced from the Naked Nutrition website *www.nkdnutrition.com
This protein smoothie recipe includes*
 No high fructose corn syrup 
No artificial sweeteners
No artificial colors
No artificial flavors
No added sugars
No trans fat
*These statements have not been evaluated by the Food and Drug Administration. These products are not intended to diagnose, treat, cure or prevent any disease.
Photos by Lynn April