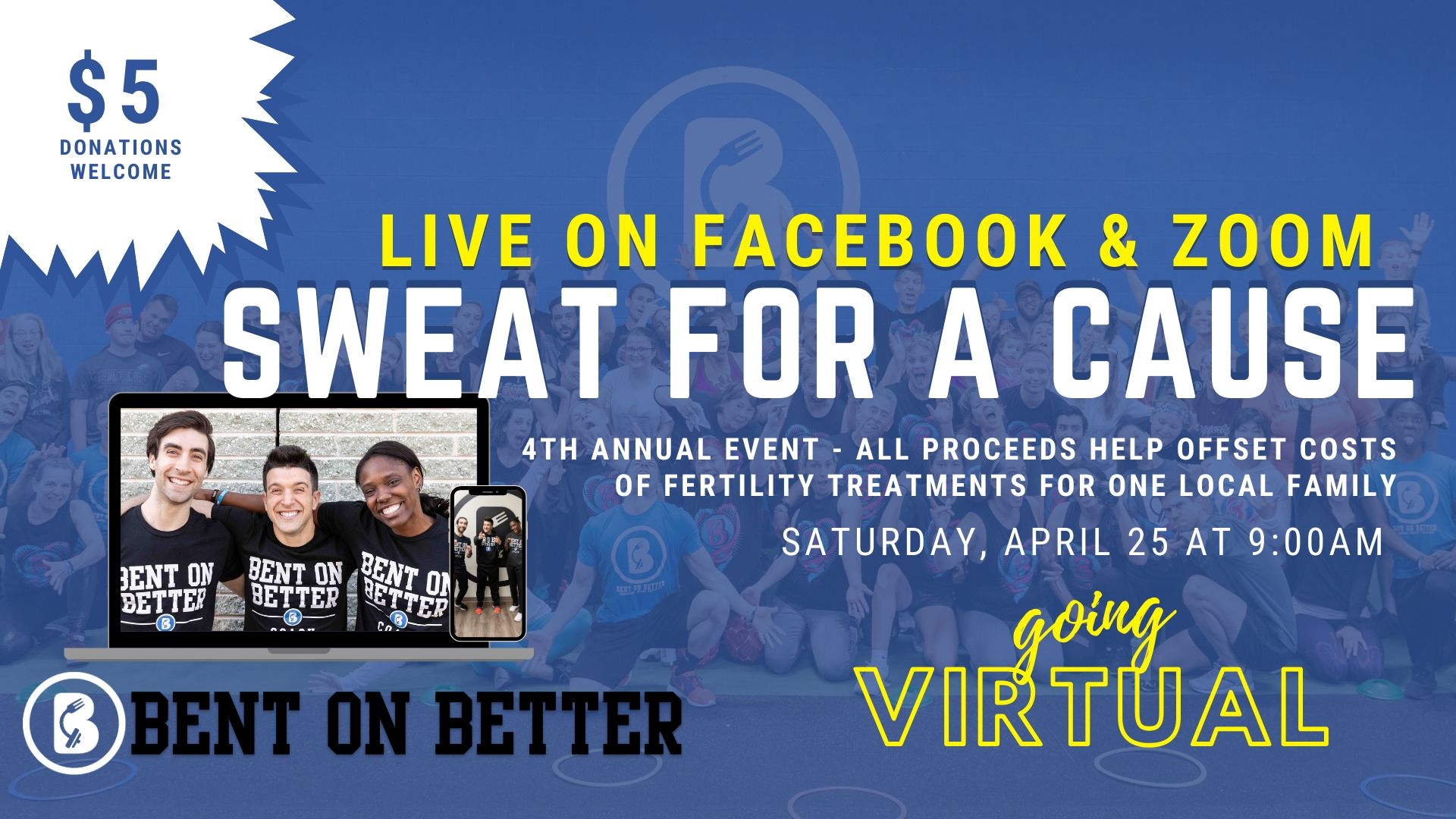 WORKOUT WITH US LIVE & MAKE A DONATION HERE
---------- ABOUT US & THE EVENT ----------
In 2013, Lynn and I decided we were ready to become a family of three. After months of trying, we discovered that we would not be able to do it alone. So, with the help of Main Line Fertility and modern medicine, in 2016 we finally had our first son, Joey. Now, we hope to share just a little bit of the hope we had by hosting our 4th Annual SWEAT FOR A CAUSE event to help one special family offset the costs of fertility treatments. Join us in our efforts by LOGGING ON VIRTUALLY to our online workout on April 25th at 9am. Alternatively, just donating, or just spending time on Lynn's blog (www.FreshAprilFlours.com) will help! Every dollar made this year will be put toward our 5th annual Sweat For A Cause. 
Thank you for your consideration.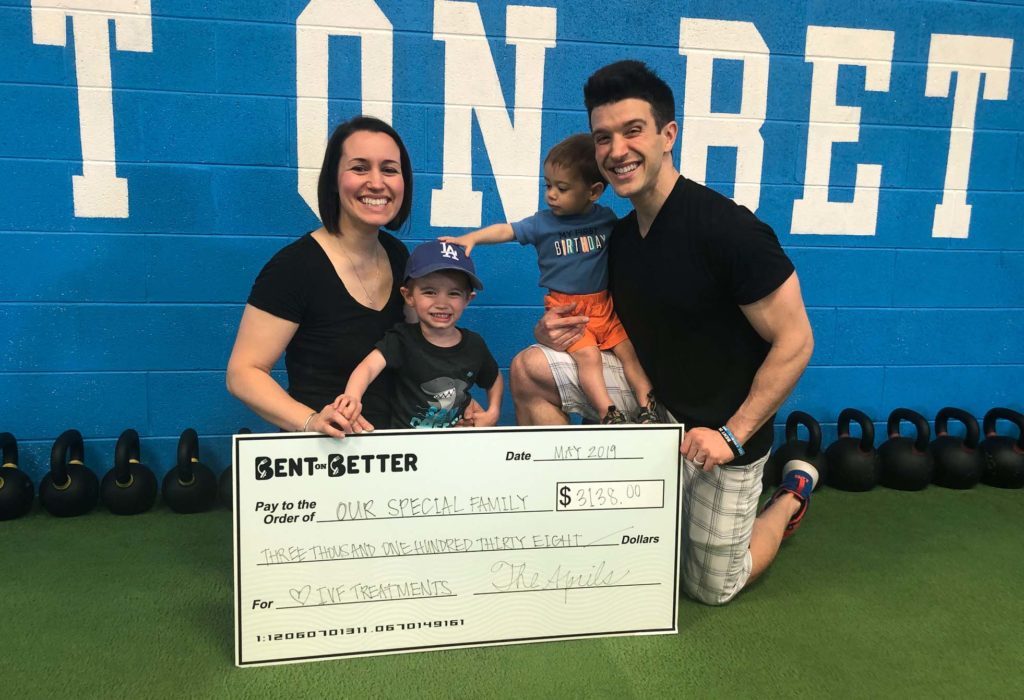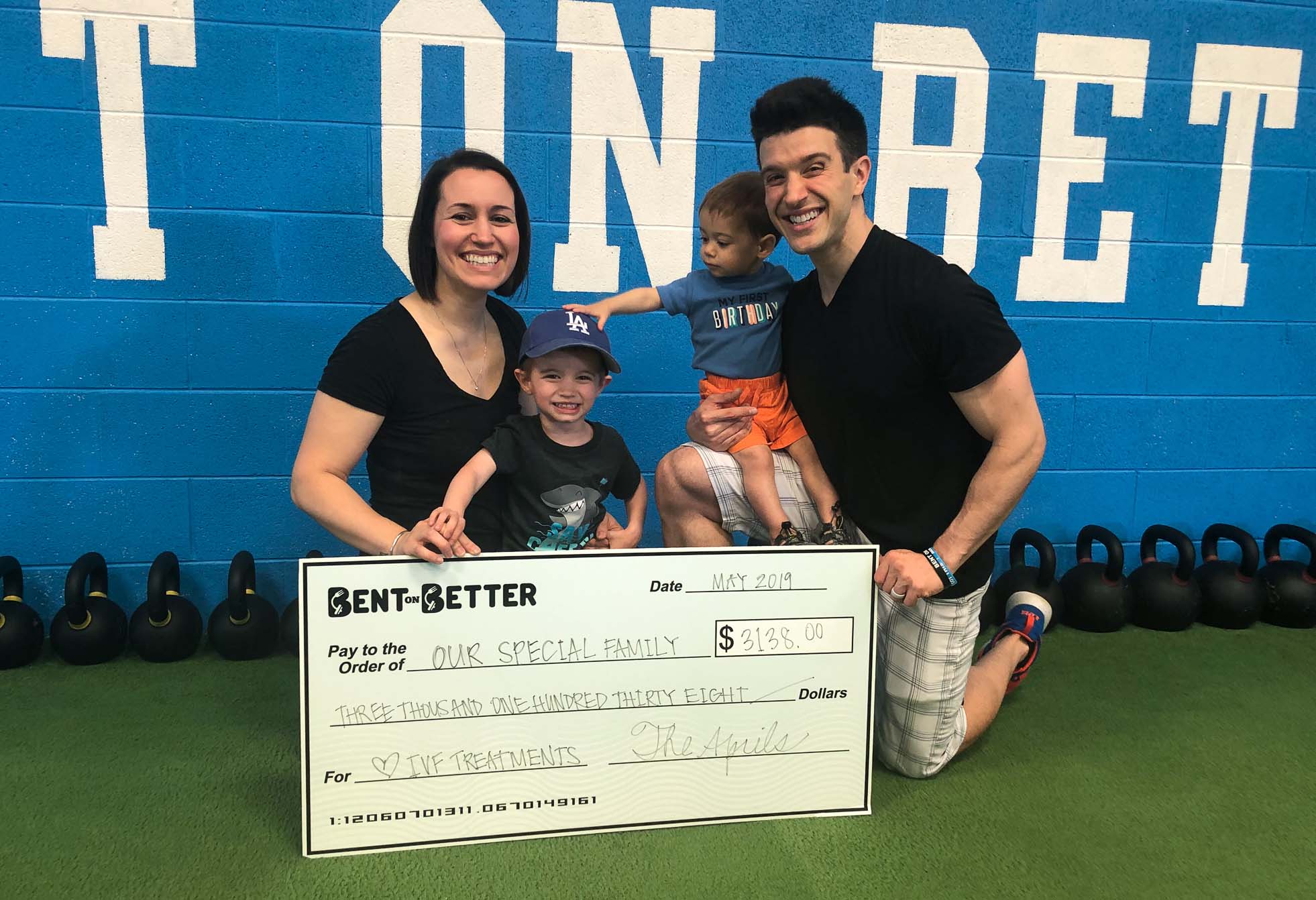 Want to help us contribute more?
 Share the event on Facebook to help raise awareness and visit www.FreshAprilFlours.com
A message from Lynn April of Fresh April Flours,
"A portion of the advertising revenue from my blog to our couple in need. My advertising income is based on the number of times an ad is viewed ("viewed" is defined as 1 second on the screen). If you disable your ad blocker, head over to www.freshaprilflours.com, click on some pages, and pause while some ads are in view, you will be "donating" to this couple without having to do much of anything. If you scroll halfway down a page and leave it open for a few minutes, the bottom sidebar will auto refresh every 30 seconds. Check out a few (or many!) pages throughout the week, share your favorite recipes, spread the word (FAF on Facebook), and get those ads viewed-- every penny is going to our couple in need.
Thank you in advance for taking the time to acknowledge this week of awareness and helping us raise money for donation."
And of course, additional donations are welcome and appreciated!
Look at all the fun we had last year (click the video below)