Vinyasa Yoga and Holistic Health
with Colleen Boland




a Bent On Better session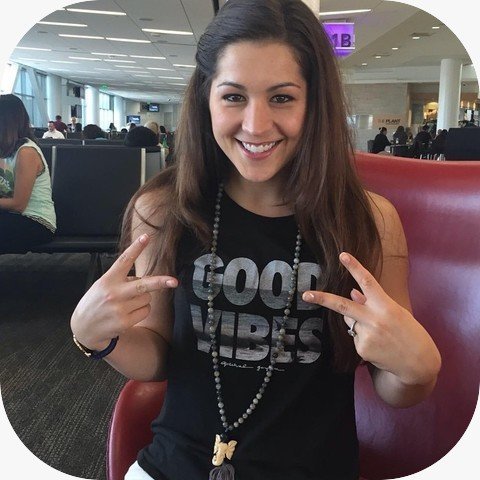 ---
"Any movement is better than no movement."
-yogis (Colleen Boland)
---
In this week's session of the Bent On Better podcast, where better means becoming the best you in health, fitness, and overall wellness, my guest is Colleen Boland of LivingLeen.com. In this episode we discuss Vinyasa yoga and holistic health.
Colleen is a holistic health coach and Vinyasa yoga medicine instructor with a passion for just about everything! At the time of this recorded session (August 2015), Colleen is an instructor at MOXIE Yoga in San Francisco where she helps her students work out a sweat while improving they mind body connection with some Vinyasa Power Yoga.
From yoga and fitness to food and photography Colleen documents her own journey through the wellness world and the discovery of her optimal self all at LivingLeen.  If you've even had an interest in yoga, holistic health, or just living lean, be sure to check out Colleen at Living LEEN, where through her own experiences, you can learn something new.
Colleen is truly Bent On Better.

---
Some take-away points we discuss in this episode:
1.  Vinyasa Yoga:
Vinyasa means "breath-synchronized movement," and Vinyasa yoga is a series of poses that will move you through the power of inhaling and exhaling. The movements of this form of yoga are smoothly flowing and almost dance-like, which is why sometimes it's referred to as Flow yoga or just Flow.
2. Power Vinyasa Yoga:
Power Vinyasa Yoga is a more energetic form of yoga where participants fluidly move from one pose to the next while connecting their breathing to their movements. This type of yoga is typically taught in a heated studio which makes it a vigorous and revitalizing form of physical fitness.
3.  Beginner Vinyasa poses:
Child's pose, downward facing dog
4. General health benefits of Vinyasa Yoga

*

:
-helps reduce blood pressure
-helps reduce back pain
-helps reduce stress
-helps reduce anxiety
*these statements are not meant as medical help.  Seek professional advice if you suffer from any of the aforementioned.
---
Resources mentioned on the show:
YogaGlo.com | Manduka Yoga Mat | Jade Yoga Mat
Indulging In Moderation with Lynn April of Fresh April Flours
The Benefits of Drinking Apple Cider Vinegar
The Benefits of Drinking Lemon Water
---
Visit Colleen's blog LivingLeen.com
Have you received my two free eBooks for improving your overall wellness?  If not, make sure you click the button below to download those eBook and join the Bent On Better newsletter where I  share exclusive tips and insights ONLY with my subscribers.
[nz_btn text="Yes, let's do it!" link="https://www.bentonbetter.com/free-ebooks/" target="_self" icon="" animate="false" animation_type="ghost" color="orange" size="large" shape="rounded" type="ghost" hover_normal="fill" hover_ghost="fill" el_class="" /]
This show's sponsor:
Audible
Click the link below to receive you two free audio books courtesy of Bent On Better and Audible.  By using the link below you are helping to support the Bent On Better podcast and blog.
Because you listen to the Bent On Better podcast, Audible.com is giving you a 30 day, risk-free trial of Audible.com where you can download a wide variety of audio entertainment, information, and educational programming on the Internet. Audible sells digital audiobooks, radio and TV programs, and audio versions of magazines and newspapers. In addition to the free 30 day trial, you will receive TWO free audiobooks.
---
---
Thanks for joining me again this week, I'm glad you decided to come back. If you're new to the blog, welcome! Visit my Start Here page to get the low down on this whole Bent On Better thing.
Have some feedback you'd like to share? Interested in a topic we covered in this session? 
Leave a comment in the section below.  
If you enjoyed this episode, please share it using the social media buttons you see at the bottom of the post (or just copy and paste the link wherever you want to share it, that would work too!).
Also, please leave an honest review for the Bent On Better podcast on iTunes! Ratings and reviews are super helpful and extremely appreciated. They do matter and I read every single one…and to be honest, they help make all of this worth it.
If you have any questions you'd like addressed personally, feel free to email me at Matt@BentOnBetter.com.
Lastly, don't forget to subscribe to the show on iTunes to get automatic updates, available for both iOS and Android on Stitcher! 
---
---
Huge thanks again to Colleen for joining me this week for another great session. I'm excited for the next one. But until next time, remember, even though you may be content with your current situation, there is always room to be better.  Now it's time to become the best you.
---
---