Don't just take it from us, let our
Bent On Better

family do the talking!
Daria P.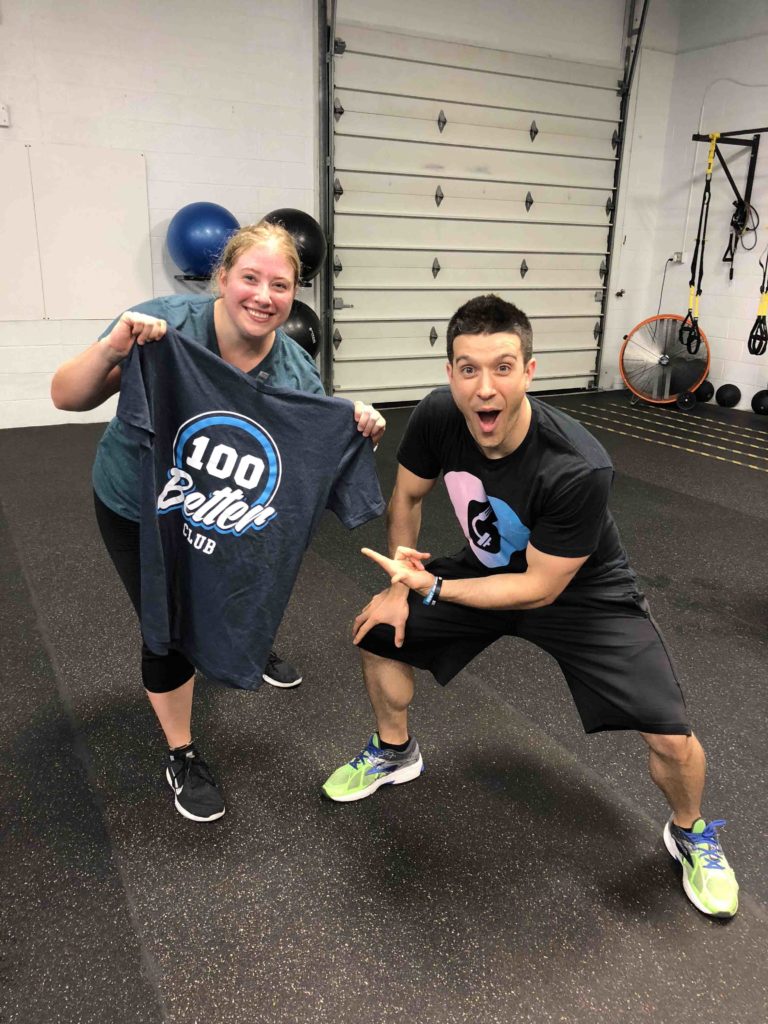 The beginning was HARD!  When we started, I was completely exhausted after just the warm-up and wondering what I got myself into finding this personal trainer near me.  I could barely go up and down stairs for almost a week after our first workout.  It was definitely intimidating at first to see all these strong people who actually knew what they were doing.  It eventually got easier but it truly was Matt and the other members who kept me coming back.
Now, it's amazing to see and feel myself improving.
Most of the workouts still kick my butt (especially running), but I'm also becoming addicted – to the feeling after completing a workout, to random sore muscles throughout the day, to starting my day with strength and good vibes and to this amazing family!  There have been so many times lately that I'm doing something around the house and realize that I'm not winded or getting tired like I used to.
Bent On Better truly feels more like a family who works out together, not a "gym."  
I love that we have members at all different fitness levels and everyone is always there to encourage and push each other harder.
Getting started at Bent On Better is simple and easy.
Just click on the white button below and complete the form. We'll contact you within 24 hours!

CLICK HERE TO GET STARTED