Cayla is a Bent On Better member and currently an athletic trainer at Drexel University, which she is very much passionate about. In this podcast, Cayla talks about her experiences and the life lessons she's learned from working with athletes, and how we can apply them to our fitness goals and daily lives.
What is an Athletic Trainer
An athletic trainer is someone who specializes in the diagnosis, treatment, and prevention of athletic injuries. The roles of athletic trainers and personal trainers are vastly different, but they perform many of the same tasks. They also do a bit of strength and conditioning, or the reconditioning that prepares athletes following an injury. They commonly administer treatments and rehabilitative exercises to improve strength, flexibility, endurance, and reduce pain.
Athletic trainers are employed in a variety of settings, including colleges, high schools, and middle schools. Athletes are not the only ones who benefit from athletic trainers' services; they also work in the industrial setting, helping to rehabilitate patients and prevent injury in the workplace. 
What Cayla Loves about Being an Athletic Trainer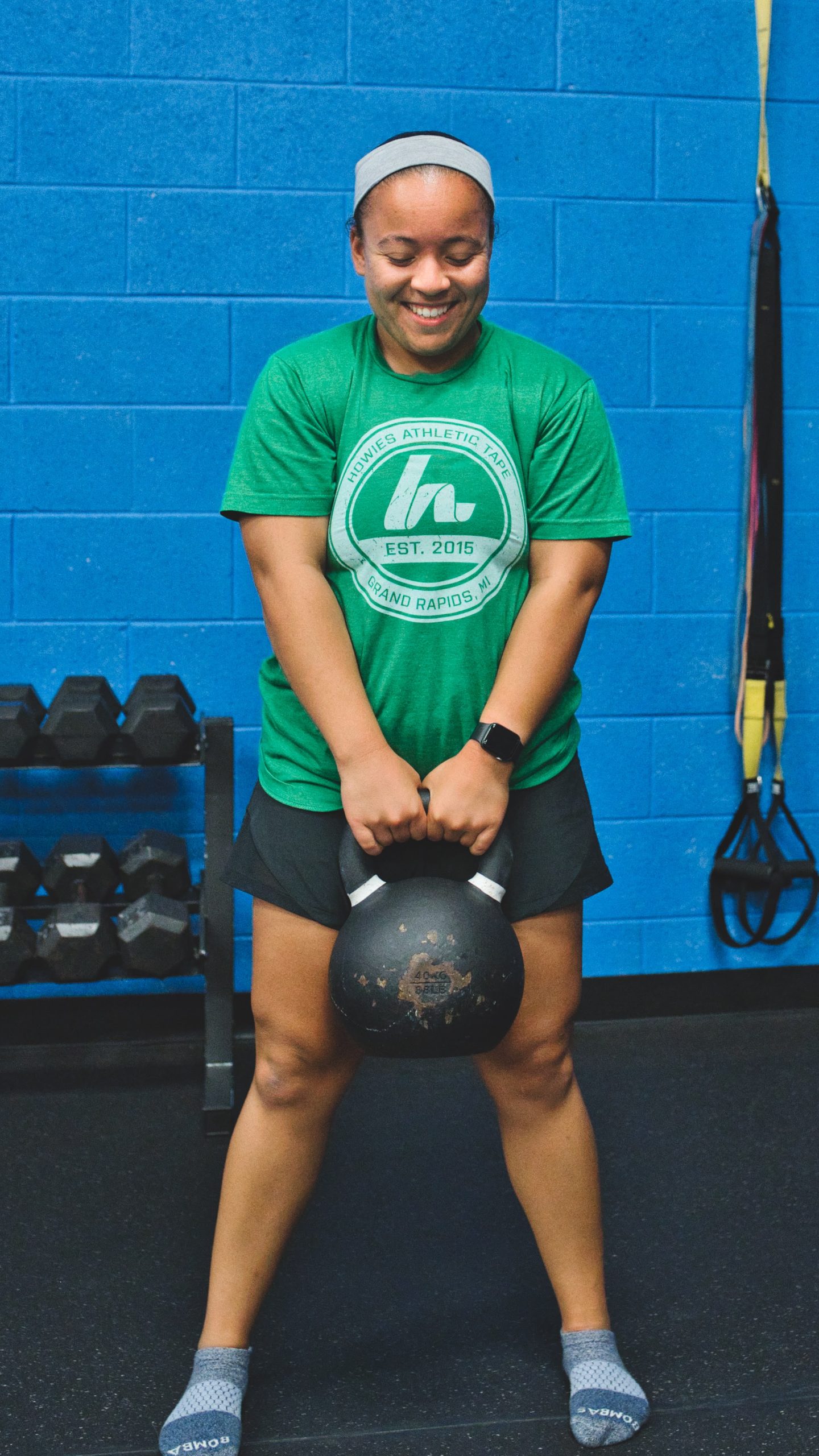 Cayla loves being an athletic trainer. As an athlete herself, she knows what her athletes are going through and what they need to be the best they can be in order to perform at their best.
As an athletic trainer, her top responsibility is to ensure her athletes' safety and that they are healthy and in the greatest shape possible so that they can compete at their best. Because if they aren't performing at their best, they won't be able to help the team and may injure someone or themselves further. 
Cayla is also in good company. She collaborates with the coaching staff, other sports psychologists, physical therapists, occupational therapists, and physicians so they can recommend to each other what is best for their athletes while also supporting each other and sharing their expertise.
Some Helpful Tips:
As athletes and everyone else, it is very important to listen to our body and find out what is going on with it in order to know if there is any pain that we should be aware of or just a sensation or feeling. 
As an athletic trainer, Cayla wouldn't be able to help them unless their athlete is a hundred percent honest with them about what they are feeling. If something does hurt or bother you or feel uncomfortable or is not a normal movement that you've done before and something just feels off, it probably is. So taking a step and really listening to yourself and reevaluating it is an important process to understand what you're feeling. By listening to your body and understanding what you are feeling and what might be out of the ordinary, can help you avoid injuries or potential problems ahead.
Cayla also advises doing head-to-toe check-in. When somebody falls on the field or gets hurt while playing, you go down and do a head-to-toe check-in. Is my head okay? Yes. Are my shoulders okay? Yes. Arms? Ankles? Wrists? Knees? Just go straight down your body and just do a mental quick check-in and if everything seems to be okay where it's supposed to be then you're good to keep going. 
When you do that head to toe check-in, you can fully isolate like okay this is fine but this is what I'm feeling and where I'm feeling it; that way you can specifically address the issue and adapt what you need to change so that it can not feel that way or take the next steps to change movement.
Slowing Down is Not a Stop
A slow down is not a stop. It's good to slow down and take stock of how we work. We always want to do more and take on more, creating and moving forward, but sometimes it's worth stopping, pausing, and slowing down. For example, a team with a lot of success that decides to take their foot off the gas slows down heading into the playoffs to prepare better for the championship. The same thing goes for sports or whatever activity we have in life. It's good to pause, listen,  reflect, and re-evaluate to make sure we are hitting our goals.
"A slow down to slow down it's not a stop you're not you're pumping the brakes a little bit but you're not parking the car." – Cayla
Being a Collegiate Athlete
Hockey has been Cayla's life since she was eight years old. She was a collegiate athlete all four years playing field hockey and was the team captain for three years. Undoubtedly, she had her fair share of injuries. She didn't slow down at all and just kept going, which was probably a wrong choice. During the final four weeks of her senior year, she cracked her thumb right at the tip.
 A fractured thumb may have seemed like a digit on your hand compared to more severe sports injuries like a torn ACL or a shattered limb,  but it's still a serious injury. It was devastating for her both physically and mentally. It definitely hurt; it was swollen, the pain was throbbing, and basic movements such as tying her hair or eating were already a feat for her. She had to be taken to orthopedic urgent care and then went to see a hand specialist, and when she tried to play the game, it was something she regretted because of the pain. Mentally, there was that fear that she won't be able to play hockey again, especially during the final season and leaving her team. All in all, it was a really unfortunate moment, feeling that "the worst happened" to a team captain and taking the sideline just watching the rest of her teammates. 
Learning the Lessons
As Cayla puts it, "a little bit of adversity is always good." The thumb injury allowed her to take a step back and process what life would be post-hockey. After self-reflection and having the right attitude, Cayla realized she could still take something positive out of it.  She eventually could make sense of it all and began to consider future plans and opportunities.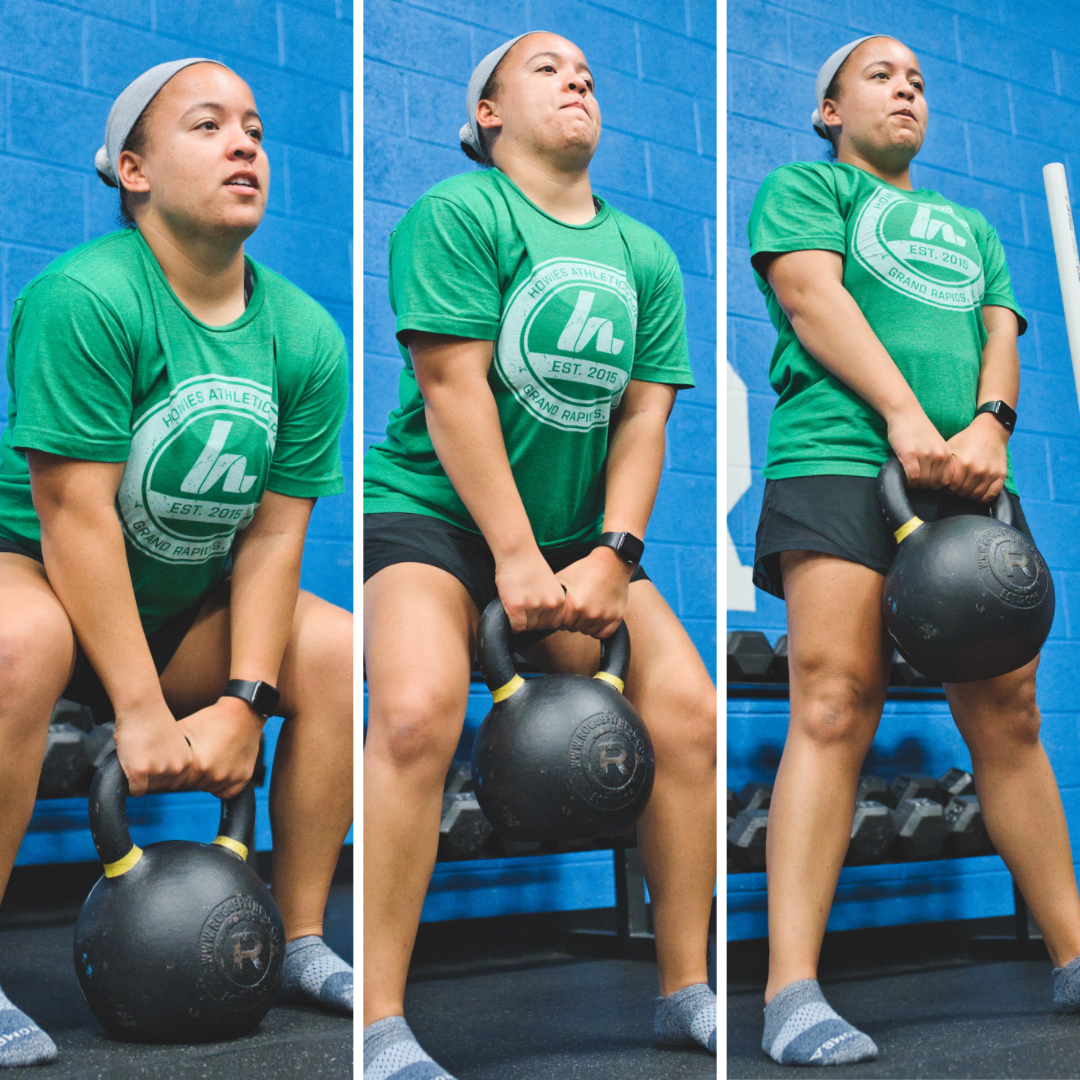 And now as an athletic trainer, she is able to relate her stories to her athletes, providing them with possible outcomes should they choose to push forward despite an injury. It's important for athletes to know when to push through the pain, and when to take a step back from the game. Instead of viewing injuries as setbacks, it is best to look at them as an opportunity for growth and learning.
Taking some time off and slowing down is just as important as pushing your body to the limits. Slowing down, especially during an athlete's off-season can prevent overuse injuries, by giving your body a rest and allowing your body to fully recover and return to the game with more stamina and flexibility.
Finally, Cayla also advises having a strong support system. As an athletic trainer, she learned that it takes a village to create a successful athlete. You need to build a network of professionals who work together to help athletes perform at their highest level.  Just as in life, there are times when you don't have to do it all alone. Whether it's a professional, a friend, or your next-door neighbor, you never have to accomplish anything by yourself. There is always someone willing to provide a helping hand.
Watch the Video Here: