Andy Meads is known to us at Bent On Better as a family man who is heavily involved in his church and is an active member of an adult soccer recreation league. But what was his story before being a part of the 100 Better Club?
Andy Before Bent On Better
Andy, before being a member at Bent On Better, always had an interest in sports. In fact, he was a member of the men's soccer league at his college. Although an athlete, he still wasn't an avid gym-goer and would often opt to just run on the treadmill. What put him off from going to the gym was that he felt that he didn't get enough guidance and that if he did walk into one, he wouldn't even know where to start or what to do.
There were times when Andy would run for a few weeks, but that ultimately had to be put on hold as life had other plans for him. While playing in the men's soccer league, Andy had experienced several injuries. The most notable and recurring one is having an umbilical hernia, which affected how he can lift certain weights.
Life in college wasn't just all sports for Andy because it was there that he met the love of his life and now wife of 10 years, Anne. After getting married, Andy had to focus more on starting a family and his financial goals, and that's when fitness started to take a backseat in his life.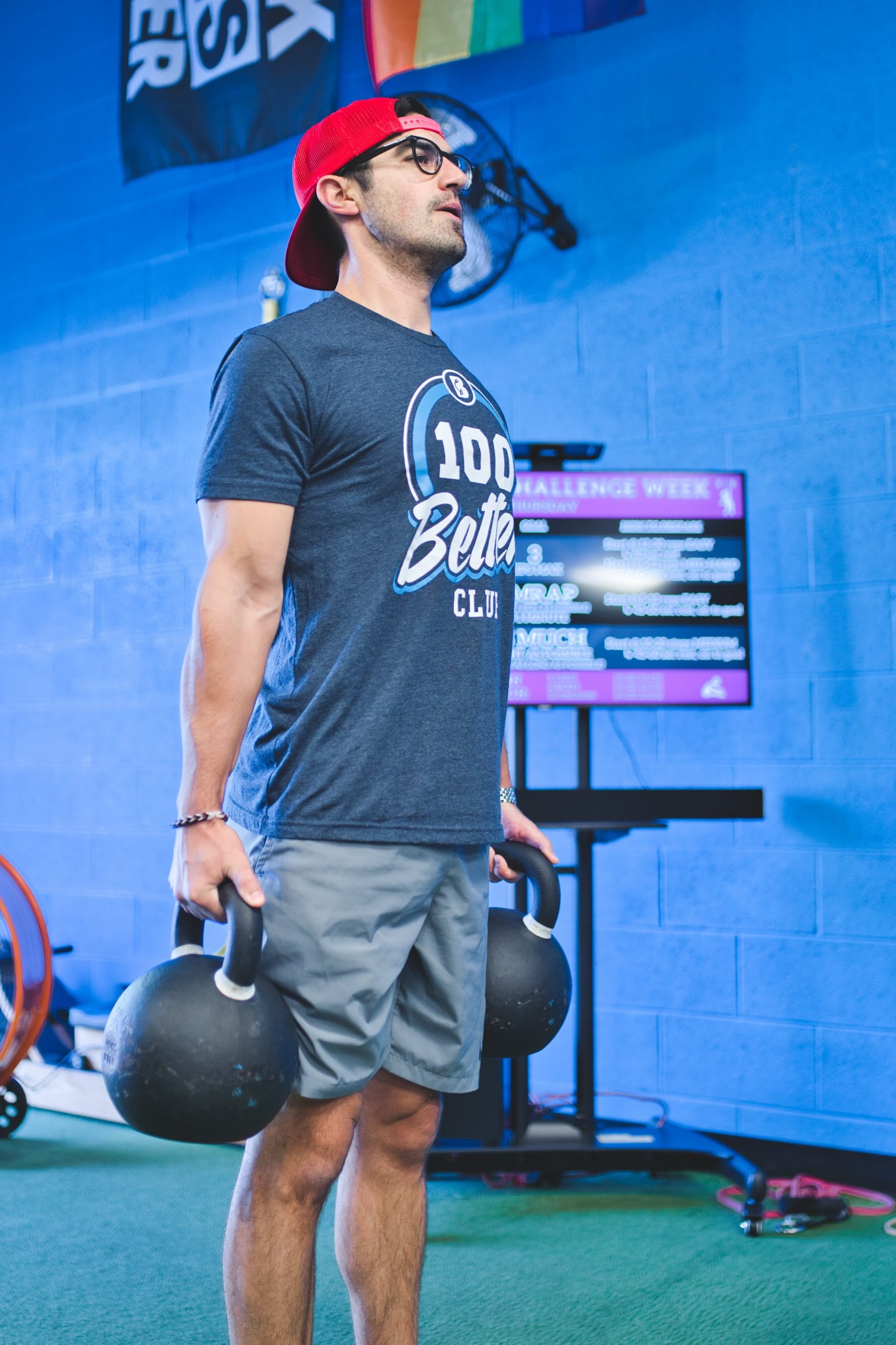 What Was Andy's Past Goal?
Andy and his wife, Anne, have always strived for a debt-free lifestyle. As much as possible, they try to pay for everything with cash, and Andy himself has always put their financial goals first. He thought at that time that with his busy schedule, he simply didn't have the time to think about working out, unlike Anne, who was already a member of Bent On Better.
When the pandemic hit and the opportunities for going out for leisure activities became very limited, somehow it accelerated Andy's family's ability to reach their financial goal, which was to pay off their house. It was because of this that he felt he could finally get some time to focus more on his health and fitness.
Andy As A Bent On Better Member
Andy's journey to fitness was inspired by his wife Anne, who has been working out with Bent On Better for four years already. She had convinced him to come in by sharing a 1-month free coupon from Bent On Better. When Andy came in for his first InBody assessment, he weighed 185 pounds but felt like he belonged at 175 pounds. He also found out that he had 20 more pounds of body fat than what was expected for a human male in his age range.
While at Bent On Better, Andy has become more conscious of his bracing and breathing techniques while doing various exercises so he can manage his injuries. He's mentioned wanting to avoid surgery as much as possible as it would put him out of work for weeks. This is why he takes extra time to be mindful of his movements rather than rush through the process.
Six months into 2021, Andy also started incorporating a nutrition tracking app into his lifestyle. He started to learn more about the caloric composition of fats, proteins, and carbohydrates and adjusted his eating habits to accommodate what he needed. His diligence in tracking the food he ate allowed him to be more mindful about food in general, even when he wasn't tracking. He learned what foods worked for him and the portions he was expected to have. He spent time researching his fitness program, so now he doesn't have to worry about micro-managing his routine. Although he admits to being nowhere near Anne's level of fitness–drinking protein and doing heavier weights, Andy's happy to just continue eating the food he loves, as he and our fitness coach, Matt April, both agree that having a healthy body as your baseline will allow you to continue eating for your soul without worry.
In nine months, Andy had completed 100 workouts with Bent On Better. His recent InBody assessment showed that he lost 19 pounds of body fat, he's reached his goal of weighing 175 pounds, and he even had an increase in his muscle mass.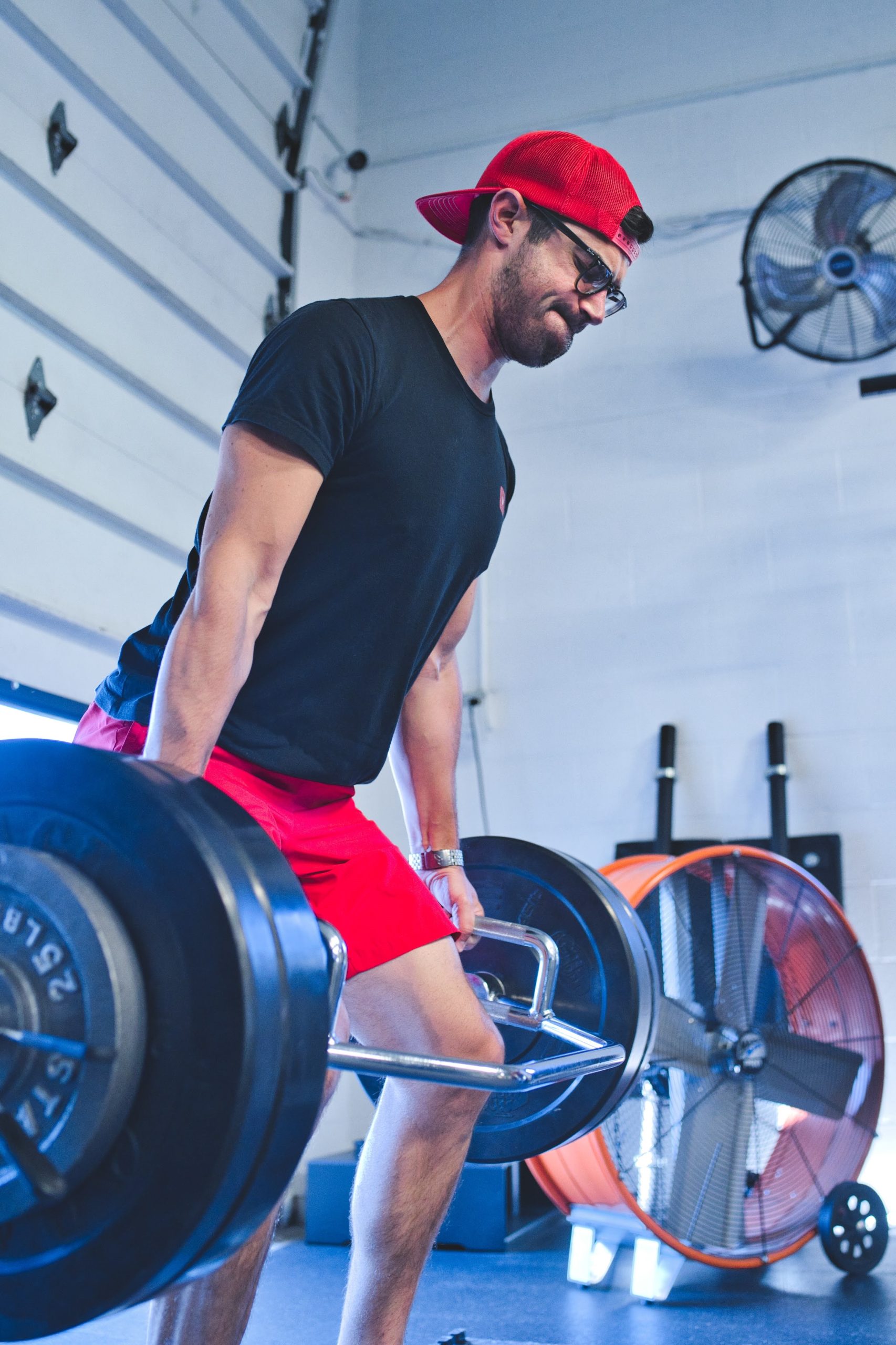 Andy's Message
As a parent, Andy often sees his kids learning new things, like having his daughter in gymnastics. He constantly emphasizes the importance of repetition and practice. He, himself, had to spend so much time researching how to handle his nutrition, and had to be corrected several times on how to do proper movements so he could achieve his goal. He believes that although you cannot outwork a bad diet, you can still work hard every week with strength training, and take things one step at a time.
"Don't feel like you have to do it all at the same time. You can still have that kind of more singular focus, get that one thing under your belt, and kind of add to it a little bit over time." -Andy on taking your time 
Andy admits to being blessed to have a flexible work schedule that has allowed him to have enough time to work out, but it all ultimately came down to making the decision to prioritize one's health. He explained that when you start nearing your 40s and start building a family, you also begin to worry more and more about your health. When one is too busy setting up a legacy and goals, you also have to want to be there to experience those being reached.
"Someday I'm going to be called upon to do something and I want to be just ready for that challenge and to be of the mindset that I can do this and to not hesitate, and to overcome and persevere." – Andy  on his responsibility to stay fit
For those wondering what it's like to be a member at Bent On Better, Andy shares his experience with B.O.B.'s fitness coach, Matt April:
"You just show up the first time, and then you get great guidance here from the trainers and encouragement from the community of people that you've assembled here, not just your team but clients that you have. Everyone is like on the same team and rooting for each other, encouraging one another but also pushing one another to level up. "
Watch the Video Here: